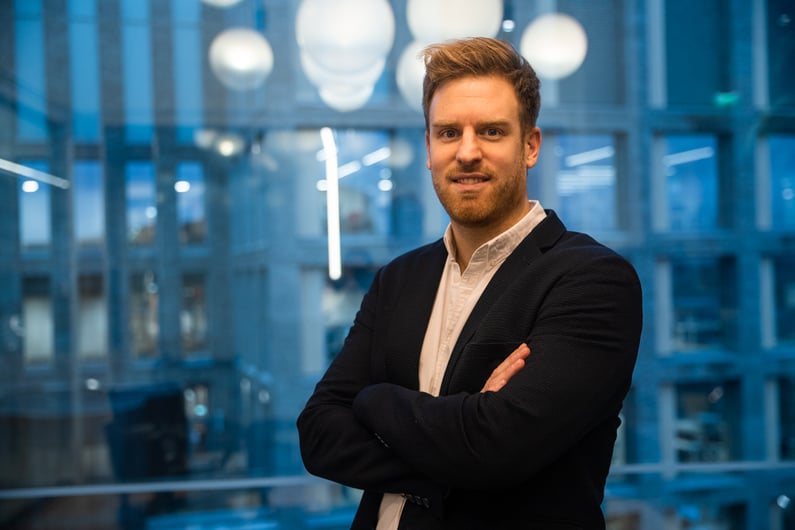 Showell, the sales enablement platform that helps you centralize your content and allows your sales teams to access the latest versions from any location, has announced that Johan Bloemen became the company's Head of Sales in December 2021.
As Head of Sales, Johan will expand and lead the international sales team to align with Showell aggressive growth plans and the growing demand of Sales enablement platforms in the marketplace.
Johan is an excellent sales leader with a proven track record in an international enterprise driven environment.
"Our goal is to grow by more than 500% over the next few years. Johan will play important role in our journey."
Said Aleksi Niemi, CRO at Showell. "His entrepreneurial drive and experience in leading an international sales team in the enterprise space combined with his growth hacking skills will enable our sales team to execute even better on the needs of our current and future customers".
"I'm excited to help scale Showell in their next level." said Johan. "Showell is an amazing company which currently has active customers in over 20 countries."
Johan also commented that Showell is rated as #1 sales enablement platform in Europe on G2 which is based on true customer reviews. He explained,
"The product is a must-have in every modern B2B sales and marketing department. I'm looking forward to, together with my sales team, engage with enterprises how Showell can not only assist their sales and marketing teams but also those of their distributor and VAR network with centralizing their sales collateral while ensuring the brand control and gaining value insights".
Prior to joining Showell, Johan held his own company in Cybersecurity which he sold and successfully exited in 2021. Prior to that, Johan expanded and was leading the EMEA sales team of well-known Certificate Authority GlobalSign.
About Showell
Showell is a sales enablement tool that empowers teams to close more deals with convincing presentations and a winning buyer experience. We recently became the first sales enablement firm to offer a freemium option.
Our customers include some of the world's leading brands, such as AGCO, Bosch und Siemens Hausgeräte, Danone Nutricia Medical, Geberit, Kubota, Metsä Group, Ponsse, Sandvik, and Volvo Trucks.
We are a steadily growing, venture capital-backed B2B SaaS company whose prominent investors include Trind Ventures.
More information:
Sami Suni
CEO & Founder
+358 50 3030051
sami.suni@showell.com
Rebeca Avila Urdampilleta
CMO
+34 653 540 869
rebeca.urdampilleta@showell.com
Aleksi Niemi
CRO
+358 44 3208383
aleksi.niemi@showell.com