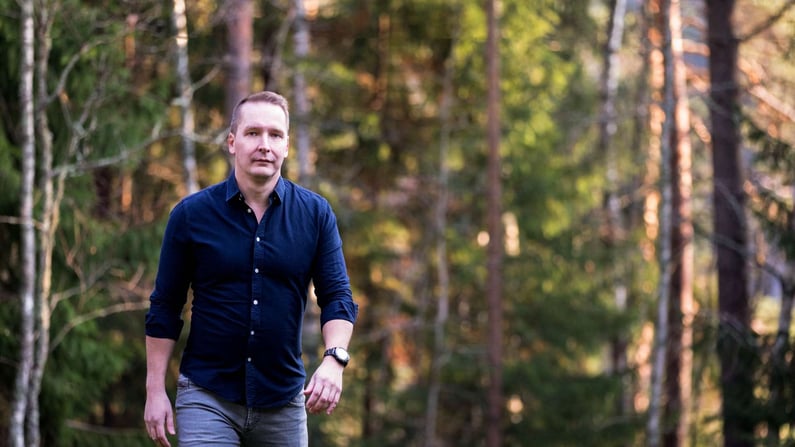 Showell, the sales enablement platform that helps you centralize your content and allows your sales teams to access the latest versions from any location, has announced that Kimmo Kuisma became the company's Chief Design Officer in October 2021.
Kimmo will be joining Showell's senior leadership team. As CDO, Kuisma will lead the company's brand and UI programs to ensure delightful customer experiences from the first moments of using Showell onto becoming a lifetime Showell customer.
"Kimmo will take our brand and UI to the next level, making sure that Showell's personality is strong and consistent. He has vast experience with practical design, design systems, team building and ramping up ways of making design thinking a day-to-day reality.
Kimmo has a proven track record of delivering design that marks a before and after in a brand's story." said Sami Suni, CEO at Showell. "Kimmo was with us at the very beginning and left Showell in search of other challenges. We are happy to have him back home!"
"Showell is such an interesting company that is growing very fast. Showell is a must have in most companies' sales tech stack and this is why I look forward to balancing the brand and UI in a way that makes Showell not just a necessity but a pleasure to use daily." said Kuisma. "I look forward to helping Sami and the entire team at Showell in helping modern sales teams around the globe." Kuisma joins Showell from Futurice, where he was a lead designer.
About Showell
Showell is a sales enablement tool that empowers teams to close more deals with convincing presentations and a winning buyer experience. We recently became the first sales enablement firm to offer a freemium option.
Our customers include some of the world's leading brands, such as Ponsse, Metsä Group, Bosch und Siemens Hausgeräte, Sandvik, AGCO, Volvo Trucks, Swiss Krono, Geberit and Nutricia Medical.
We are a steadily growing, venture capital-backed B2B SaaS company whose prominent investors include Trind Ventures.
More information:
Sami Suni
CEO & Founder
+358 50 3030051
sami.suni@showell.com
Rebeca Avila Urdampilleta
CMO
+34 653 540 869
Rebeca.urdampilleta@showell.com