Beamex, with over 50 years of experience, manufactures industrial calibrators that are used by more than 14,000 customers in over 140 countries. They have offices in 11 countries and a global network of distributors.
Switching From SharePoint Extranet to Showell for Better Global Sales Support
Hear why Beamex decided to switch from a Sharepoint-based extranet to Showell and how their salespeople fell in love with their intuitive sales enablement tool.
Heikki Laurila, Product Marketing Manager from Beamex describes their use of Showell.
The Problem: A Sharepoint Extranet That Failed to Meet the Needs of the Global Sales Network
Before adopting Showell, Beamex utilized a SharePoint-based extranet for its partners. However, the system was plagued with issues, including difficulties in accessing and using the platform, making it hard for users to find and use the content they needed, particularly for Beamex's salespeople who often have customer meetings in places without internet access or mobile phone usage allowed.
"We had a Sharepoint-based extranet For our partners, but we had challenges with it."
Due to these persistent problems, Beamex sought out a more user-friendly solution that would meet the needs of their salespeople around the world. According to Heikki Laurila, Product Marketing Manager at Beamex, the company ultimately chose Showell for its advanced functionality, intuitive design, and superior cost-to-benefit ratio.
The Solution: User-friendly Sales Tool That Provides Easy Access to Relevant Content and Works Offline When Needed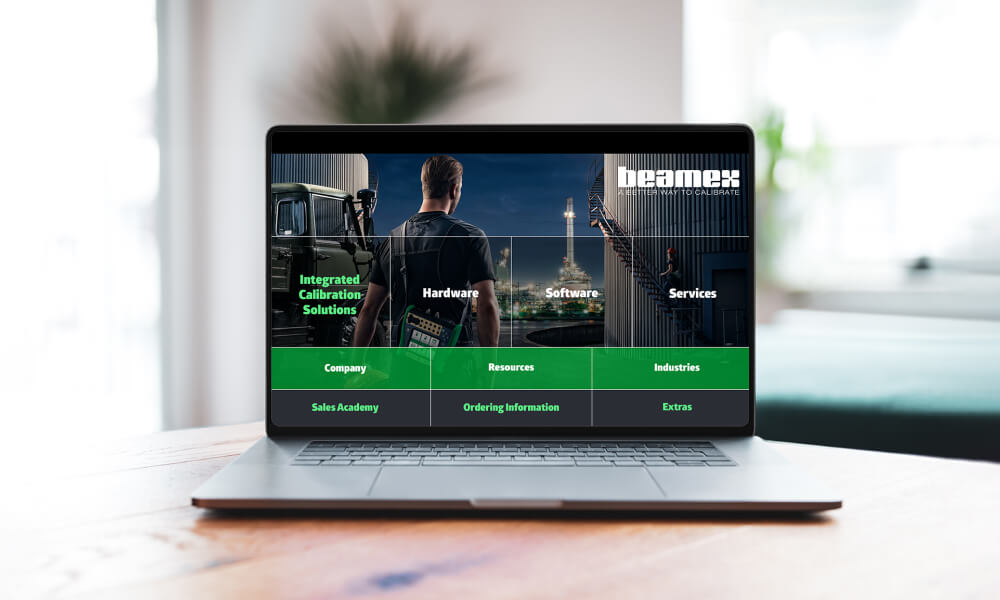 Beamex has salespeople and partners globally, and Showell has proven to be a vital tool for them by providing a central, user-friendly location for accessing all the necessary sales collateral, including presentations, product brochures, data sheets, and case studies, in both face-to-face and virtual customer-facing situations. Showell's offline capabilities also allow them to access the content they need, even in places without internet connectivity.
In comparison to the SharePoint extranet, Showell offers a superior user experience and advanced features for presenting, sharing, and tracking sales content. These features and ease of use have made Showell a clear favorite among Beamex's sales team, who have expressed their appreciation for the platform's intuitive design and functionality.
"The sales people have easy-to-use system that has everything they need. And they can use the same system as their presentation tool, even offline"
For Beamex, the ability for their sales enablement tool to work offline is crucial, as their global sales team frequently interacts with customers in areas with limited or no internet connectivity. Showell's offline capabilities ensure that salespeople always have access to important content and can use the platform on various devices, providing them with the flexibility they need to effectively engage with customers and close deals.
"Showell enables us to have a huge amount of information available at our fingertips, when we need it."
Making a Professional Impression on Customers and Prospects
Showell empowers sales reps with a professional edge during their meetings, enabling them to make a great impression on their customers and prospects. With access to relevant and up-to-date sales collateral and the ability to present it in a polished and organized manner, Showell helps sales reps to effectively communicate their message and build trust with their audience.
Tracking Customer Engagement
With Showell, presentations are not only simple to create but also easy to share with customers. Additionally, Showell provides valuable insights (Sales Content Analytics) into customer engagement through tracking and data analysis of shared content, such as which materials were viewed, shared, or skipped, providing valuable information on the level of interest in a potential purchase.
Best Customer Support Anywhere
Beamex has had an outstanding experience with Showell's customer support. According to Heikki Laurila, Product Marketing Manager at Beamex, Showell's support team has exceeded expectations in terms of helpfulness and speed of response. This, among other reasons, has led him to highly recommend Showell to any sales team with a global presence.