Britelite, a leading UK provider of doors, windows, conservatories, and flat roofing solutions, has a team of 75 Showell users, including sales reps, marketing, and operations personnel. To overcome challenges in their sales process, they turned to Showell for help. As a forward-thinking company, Britelite always seeks ways to improve its sales process and grow its business.
The Problem
In the high-paced environment in which Britelite operates, sales reps need to efficiently and effectively perform from meeting to meeting. Each salesperson has 10-12 meetings per week, and with tens of salespeople, friction in the process has a significant impact in the long run.
Disorganized Content Hindered Sales
Before Showell, Britelite struggled with disorganized content, causing difficulties in finding, presenting, and sharing content effectively. This mess led to wasted time, inefficient sales meetings and ultimately hindered the company's ability to cross-sell and upsell products.
"It was absolute mess before. With Showell we saved hours of time and equipped reps to close higher-value deals on the spot."

- Ashley Tong, Sales and Marketing Director, Britelite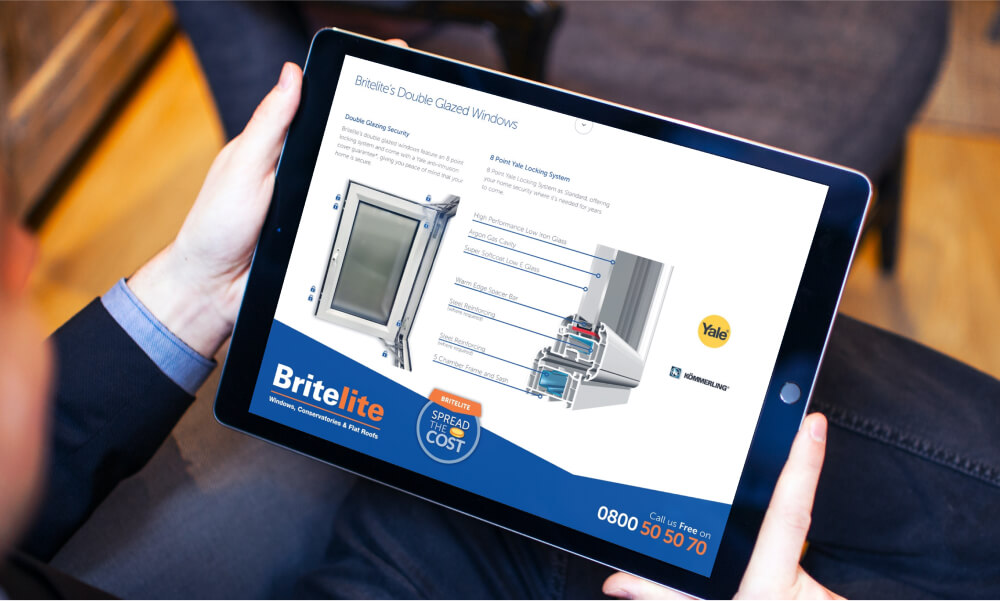 The Solution and Benefits
Showell provided Britelite with a comprehensive solution to streamline their sales process. Britelite equipped their sales reps with iPads and Showell, creating the ultimate mobile sales app for high-paced work and repeatable sales success.
How Showell's Mobile Sales App Made a Difference?

Key benefits of Showell's solution for Britelite's sales process:
Sales and marketing content were consolidated into a single, easy-to-navigate content management tool, saving sales reps time in finding and preparing materials for meetings.
The mobile sales app enabled sales reps to effortlessly present and share content with customers, fostering more effective meetings and allowing them to close higher-value deals on the spot.
Quick access to content empowered sales reps to cross-sell and upsell a wider range of products, resulting in higher deal values and an improved bottom line for Britelite.
Britelite has incorporated a variety of internal tools into Showell, such as absence reporting, as well as other content (e.g., training videos, internal memos, management reports), to help sales reps stay up-to-date and work more efficiently while on the move.
In addition to empowering sales reps, Britelite also utilizes Showell in trade shows and their showroom, enhancing customer experience and maximizing engagement.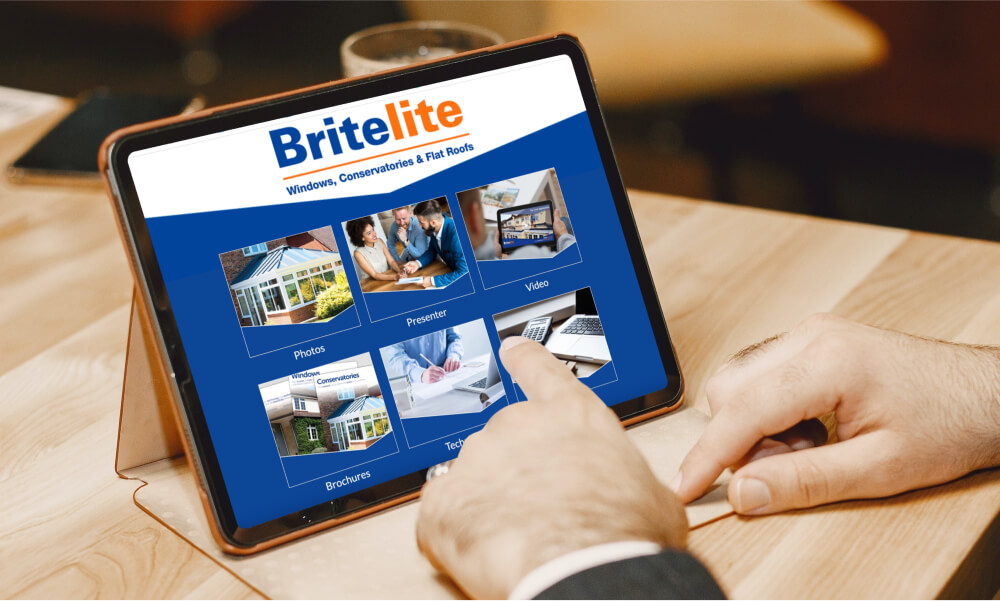 Summary
Showell's innovative content management and presentation solution played a crucial role in streamlining Britelite's sales process. By consolidating content, facilitating effective sales meetings, and enabling on-the-spot deal closing, Showell helped Britelite enhance internal reporting and boost cross-selling and upselling opportunities, ultimately contributing to the company's growth and success. Additionally, Showell allows management and marketing teams to effectively communicate with sales reps, keeping them up-to-date with the latest company developments.
About Showell
Showell is a sales enablement software that streamlines the sales process by providing easy access to necessary content, allowing sellers to focus on selling. Showell keeps sales collateral available offline in the Showell app which is available for desktop, tablet, and mobile devices. This is crucial for meetings in places where the internet connection is not available, or it is not reliable.
Additionally, Showell provides control over the content used by the sales team, ensuring that only approved content is used, resulting in consistent branding and messaging.