Sakura Finetek is a global manufacturer and supplier of laboratory equipment and diagnostic devices. Their solutions are available in six different languages across EMEAI. However, the company faced a challenge in streamlining its sales and marketing process while ensuring compliance with regulatory requirements and maintaining brand consistency. In this case study, we will discuss how Sakura found a solution to these challenges and improved its sales and marketing efforts.
The Problem
The company operates sales, marketing, and service support in Europe, Africa, the Middle East, and India. As they scale, their sales and marketing teams are finding it increasingly difficult to ensure that their content remains compliant with regulatory requirements set in their industry. In addition, the content had to remain consistent across all six languages in the EMEAI region.
This created an inefficient and time-consuming process for Sakura's sales and marketing teams. On top of meeting the requirements, they needed to ensure that the updated materials were easily accessible to their sales teams. Their sales teams were usually in offline environments such as labs and hospitals, so offline access presented a challenge. Lastly, they wanted to ensure that their branding and messaging were consistent and professional.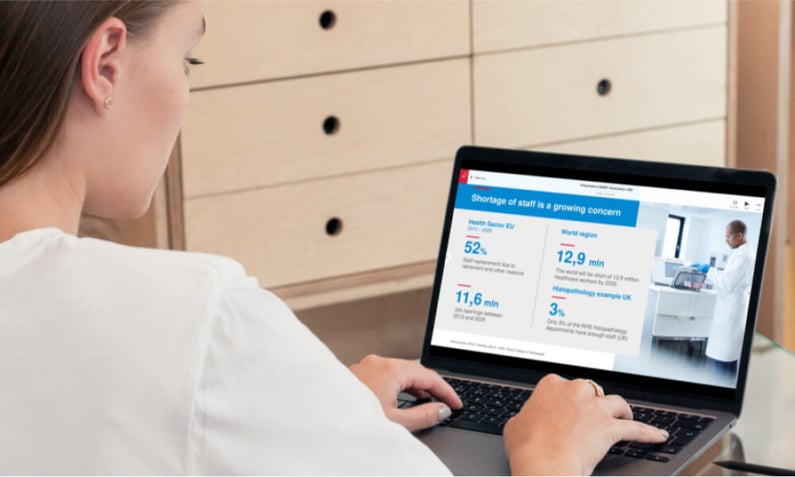 The Solution and Benefits
To address these challenges, Sakura turned to Showell, a sales enablement platform. With Showell, teams can easily access all necessary and relevant content from one central location, simplifying the sales process. Showell also ensures ease in finding and presenting materials offline as oftentimes laboratories and hospitals do not have publicly available internet connections. By leveraging Showell's Sales Content Analytics, Sakura's product marketing gains valuable insight into how the sales team is using the materials they produce.
Read more about The What, Who, Why and How of Sales Content Analytics →
Consistent brand and messaging with regulatory-compliant sales materials
Sakura gains peace of mind knowing that its teams can easily find and are using approved and up-to-date content from Showell. As a result, this achieves consistent branding and messaging across the board while enhancing the company's professional image. Showell enabled Sakura to streamline its sales and marketing content management processes while maintaining brand consistency and compliance with regulatory requirements.
"Thanks to easy access to approved content, Showell made our sales content management 10X faster."
- Gabor Juhasz, Sr. Digital Marketing Specialist, Sakura
10X more efficient sales content management
Showell proved to be the most suitable solution for Sakura. The platform now saves its product marketing team 2-3 days every month from the new content rollout, updates, communication, and follow-up processes. This is a significant time saving for both sellers and the product marketing team, resulting in 10x faster and more streamlined sales content management.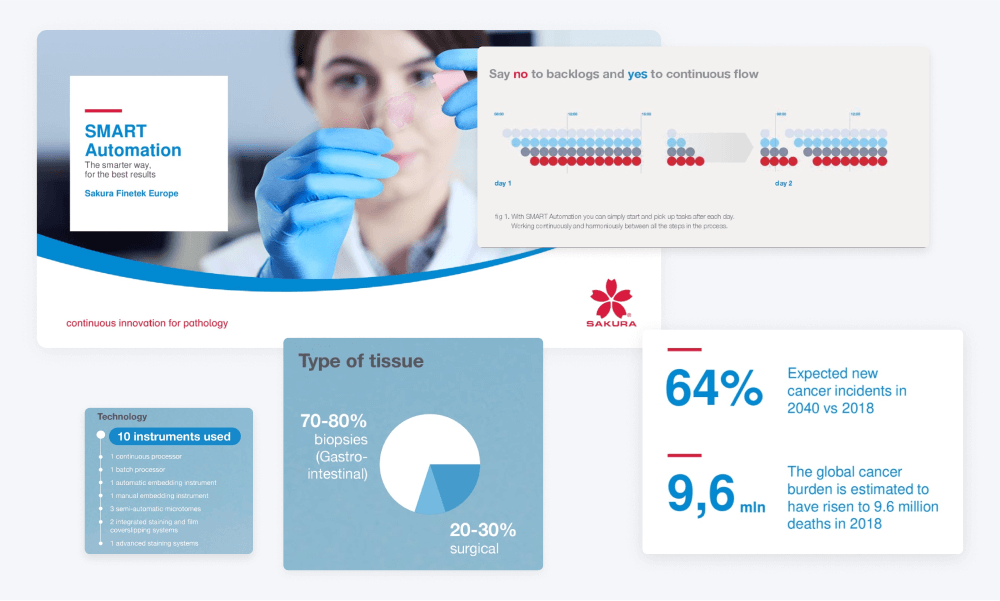 Summary
Impact of Showell in a nutshell:
Huge time savings for marketing
10x faster and streamlined sales content management
Content and brand control (regulatory compliance)
Consistent branding and messaging
Offline usability in closed laboratory and hospital environments
Improved professional image


About Showell
Showell is a sales enablement platform that streamlines the sales process by providing easy access to necessary content, allowing sellers to focus on selling. Showell keeps sales collateral available offline in the Showell app which is available for desktop, tablet, and mobile devices. This is crucial for meetings in places where the internet connection is not available, or it is not reliable.
Additionally, Showell provides control over the content used by the sales team, ensuring that only approved content is used, resulting in consistent branding and messaging.