Integrate Showell with Your Favorite Sales and Marketing Tools
Showell's enterprise-ready integrations allow you to seamlessly connect with your other software to streamline your sales process and workflows.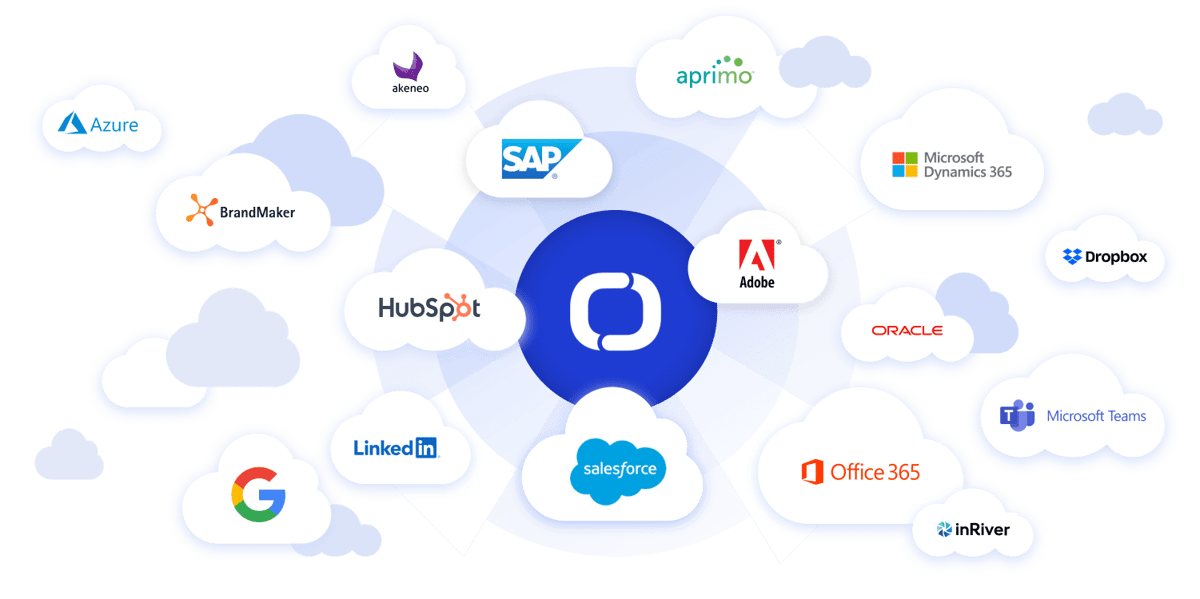 Streamline Your Workflows
Showell streamlines your sales and marketing workflow throughout the entire buyer's journey. It connects with your essential systems, workflows, and technologies so you can easily share knowledge, communicate better, save time, and drive higher ROI.
TOUCH
CRM
Automatically log meeting data such as notes, presented and shared content to your CRM.
TOUCH
Marketing Automation
Gain insight and add value through the buyer's journey by sharing and tracking content.
TOUCH
Email
Influence all decision makers with relevant content. Combine, share and track. Compatible with Outlook and Gmail.
TOUCH
LinkedIn
Boost social selling process by sharing relevant content to potential prospects on LinkedIn.
TOUCH
Content Syncing (DAM)
Sync files from your existing cloud storage/DAM solution to Showell or vice-versa.
TOUCH
Single-Sign-On
Connect your Azure AD or another user identity management system to simplify user management and signing.
TOUCH
Screen Sharing
Start an online meeting and use Showell to effortlessly show the right presentation and captivate your audience.
TOUCH
MS Office 365 Editing
Edit and present MS Office files (PowerPoint, Word...) without changing the original version.
TOUCH
Custom Development
Efficiently develop smart tools and integrations using Showell's robust API and SDKs.
Enterprise-Level Certified and Audited Security
Showell offers enterprise-level security by default. Your data is stored in ISO27001 certified, secure and fast cloud. System-wide security has been audited by 3rd party. Showell is GDPR (EU) and CCPA (California privacy act) compliant.
"Fluent Information Flows"
"For us, it's very important that information flows between different systems fluently. Showell has been really beneficial for us and I can recommend it to other companies."
It's Free!
Start Today
Are you ready to take your sales and marketing productivity, training and buyer experience to a whole new level? Get started today, for free.