Sharing files between your mobile device and laptop has become a common task in our daily lives. Some devices can even sync messages and calls from mobile to laptop.
Sharing files from mobile to laptop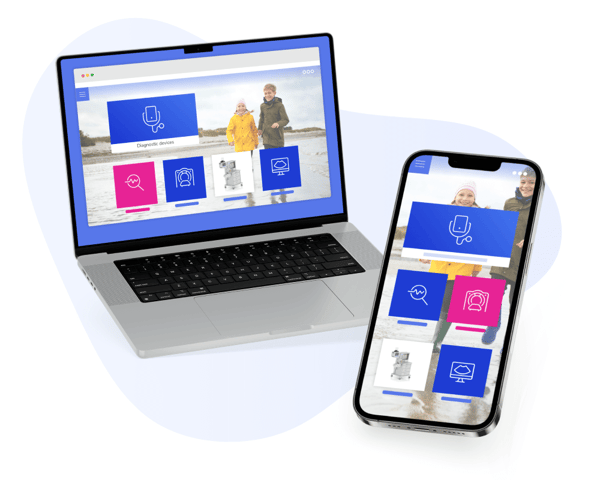 Whether you need to transfer photos, videos, or documents, there are many ways to share files from your mobile device to your laptop. Depending on the file, you might need to use different software to cater to the file's type and size.
Here in this blog, let's see some of the most popular methods to transfer files from mobile to laptop.
Method 1: Using Showell
Showell is a sales enablement tool that has versatile sharing and content management features. Not only can you easily and quickly share files from the app, but you can also easily share them with others with just a Digital Sales Room link. Anyone with the link can simply paste it into their mobile or laptop browser, no additional software is needed.
Learn more about Showell's Digital Sales Room →
By uploading your files into Showell, you house all content from this repository. You can easily access these files from your phone or laptop using the app or browser by simply logging into your account.
Sharing files through the Digital Sales Room allows you to set your own sharing parameters. You can set a share expiration date, pin code, if the files can be downloaded or not, and even ask for an email address so you can track who opens and shares your files.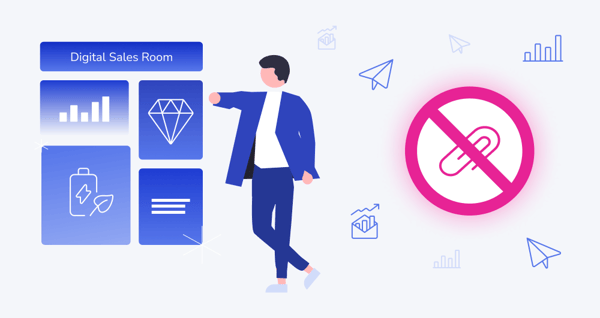 Method 2: Using Cloud Storage
Cloud storage is a convenient and secure way to share files between devices. It allows you to access your files from anywhere, as long as you have an internet connection. Popular cloud storage services include Google Drive, Dropbox, and OneDrive. To transfer files from your mobile device to your laptop using cloud storage, follow these steps:
1. Install the cloud storage app on your mobile device and sign in with your account.
2. Upload the files you want to share to the cloud storage app.
3. On your laptop, open a web browser and go to the cloud storage website.
4. Sign in to your account and download the files you uploaded from your mobile device.
Just like sharing files through email, file size restriction can be the biggest issue you'll find from some of these free cloud storage providers. You might need to incur extra costs.
Method 3: Using a USB Cable
The most traditional, yet quite effective solution. If you have a USB cable, you can easily transfer files from your mobile device to your laptop. You just need to consider and ensure that you have the appropriate media players, readers, or software needed to open certain files. Here are the steps to follow:
1. Connect your mobile device to your laptop using the USB cable.
2. On your mobile device, tap the notification that says "USB for file transfer."
3. On your laptop, open File Explorer and locate your mobile device. It should appear as a removable disk.
4. Open the removable disk and navigate to the files you want to transfer.
5. Copy and paste the files to a folder on your laptop.
Method 4: Using Email
If you only need to share a small file, the easiest and quickest way to share files from mobile to laptop is to use email to transfer it from your mobile device to your laptop.
Email is a familiar and user-friendly technology that is widely used by people of all ages and skill levels. Unlike other methods, such as cloud storage, you will not require additional software to be installed on your device. As long as you have an email account, you can access your files from any device with internet access.
It's the most efficient method as emails are usually delivered within seconds, making it a quick and efficient way to transfer files. It also adds an extra layer of security to your files as emails are encrypted.
As for tracking, you have a record of when and to whom the file was sent. Lastly, email is compatible with a wide range of devices and operating systems, making it a versatile option for file sharing.
Showell Sales Content Sharing and Tracking →
Sharing files from your mobile device to your laptop is a common task that can be done in various ways. Whether you prefer cloud storage, USB cable, Bluetooth, or email, there is a method that suits your needs. By following the steps outlined in this blog, you can easily transfer files from your mobile device to your laptop and access them whenever you need them.