In today's digital age, sharing photos online has become a popular way to connect with friends and family, showcase your photography skills, and even promote your business.
Whether you're a professional photographer or a casual snapper, there are various ways to share your photos online. In this blog, we will explore some of the best ways to share photos online, from social media platforms to specialized photo-sharing websites.
Easy Guide: How To Make A Secured Shared Album Online →
Just before we start, it's just as important to go through a few factors to remember before you share photos by online means.
4 Things to Remember To Minimize The Risk Of Sharing Photos
With everything being shared online nowadays, it's essential to consider these 4 factors to ensure that your photos remain secure and that you are sharing them in an appropriate manner.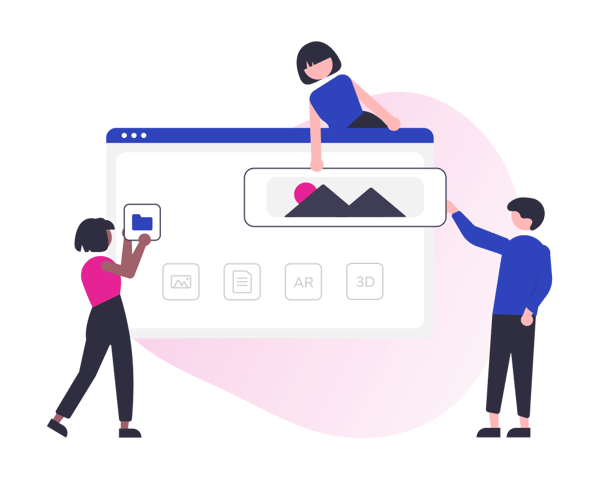 1. Privacy settings
When sharing photos anywhere, it's important to consider who you are sharing them with and the level of privacy you want to maintain. If you can, make sure to set appropriate privacy settings when sharing your photos, especially if you are using a photo-sharing website or cloud storage service.
2. File size
Nothing is more annoying than waiting for your photos to upload, only for it to say that the file size is too large. File size limitations can range from 8 MB to 1 GB. Consider the size of the photos you want to share and whether they will be suitable for sharing via a link. Large files may take a long time to upload and download, and some platforms may have file size limitations. Resizing or compressing your photos will help reduce the file size.
3. Copyright and Ownership
Especially if you're using the photos for professional purposes, ensure that you have the right to share the photos you want to share and that you are not infringing on anyone else's copyright or ownership. If you have taken the photos yourself, you own the copyright, but if you are sharing photos taken by someone else, make sure you have their permission first.
4. Security
When sharing photos with a link, you want to ensure that your photos remain secure. Avoid using unsecured platforms or sharing links via unsecured channels. Consider using a platform with end-to-end encryption, password protection, or other security features to ensure that your photos will not be accessed by others.
6 Best Ways To Securely Share Photos with Just a Link
Here are some tested and proven ways to securely and safely share photos with a link.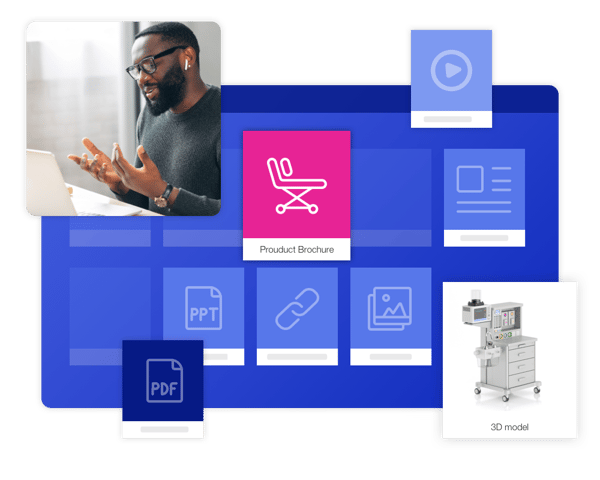 1. Social media platforms
Social media platforms like Facebook, Instagram, and Twitter are popular options for sharing photos online. With millions of users, these platforms allow you to share your photos with a wide audience, tag friends and family, and even join photography communities. You can also add captions, hashtags, and geotags to your photos, making them more discoverable to others.
Plus, you can easily generate a link in-app to share your photos. The only downside to this is that you can't set any security settings when you share this link. One way to limit access to your social media photos is to keep your profile private to your friends and followers only.
2. Cloud storage services
Cloud storage services like Google Drive, Dropbox, and OneDrive are great options for sharing large numbers of photos with others. You can simply upload your photos to the cloud and share a link with your intended audience. You can also set permissions to restrict access to your photos, making it a secure way to share your images.
3. Photo-sharing websites
Photo-sharing websites like Flickr, 500px, and SmugMug are dedicated platforms for photographers to share their work. These websites offer a range of features, including customizable galleries, social networking features, and even the ability to sell your photos. They are also great for discovering and connecting with other photographers.
4. Digital Sales Room with Showell
Showell is a sales enablement tool with versatile file-sharing capabilities. After you've uploaded your photos or any files into Showell, you can easily share them through the Digital Sales Room.
A Digital Sales Room allows you to share and open your selected files with just a link. The DSR link and all of the shared files can be opened from any browser, so no additional software is required! Plus, you can set your own security parameters to your share, like an expiry date, pin code, or whether or not your recipient can download the file. You have full control over your share and who opens it.
Showell: Sharing Any File with Just a Link
Showell can be leveraged by anyone or any team in the organization, not just sales. It can house all of your files, with the added features of secure sharing, presentation, and even tracking. The best part is you can use Showell at zero cost to manage and find any materials.

In conclusion, there are many ways to share photos online, each with its own advantages and disadvantages. Whether you choose to use social media platforms, cloud storage services, or photo-sharing websites, make sure to choose the method that suits your needs and preferences.
Happy sharing!