A Lesson from a Realtor
"You should always leave room for a curious mind." – He said. Just fifteen seconds earlier I was asking this fresh real estate agent of our's, whether he should take a picture of our third bedroom too. "Either he didn't like the wallpaper or he's just painstakingly lazy." – I heard my wife saying in a thoughtful voice as two tail lights attached to a German block of aluminium began to fade out of our kitchen window sight.
Although not admitting, I was obviously thinking the same. Or just maybe, is he a genius? We had hired the top realtor of the suburb neighbourhood to sell our first glorious home. I don't remember us being too convinced. At that point we just had to wait and see.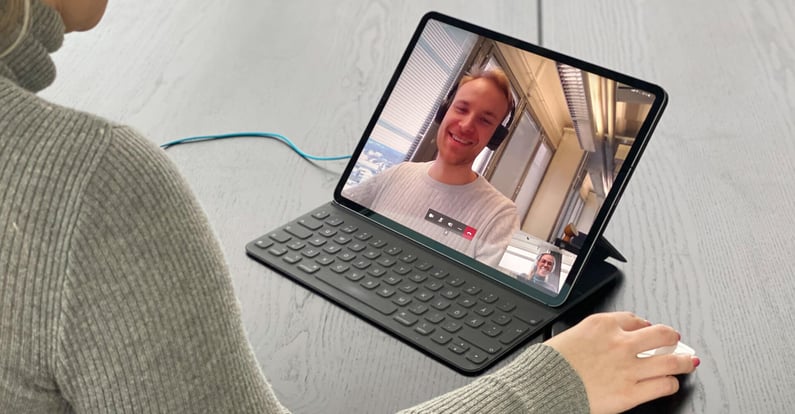 All Sales Start from Benefits
Like in all sales, your solution has a list of benefits and outcomes that it will provide. Our list at Showell is rather long: longer than a traditional guide for crisp communications would recommend. The point here is not the list itself but the order of its emphasis. It has turned rapidly.
We've been developing both face-to-face and virtual meeting sales enablement for almost a decade. But let's be honest: which one (f2f vs. virtual) did you have in mind when you got your first glances of Showell? If you say virtual, you're most likely one of our pioneering customers who have been excelling in online meetings for years.
"At the current situation we're not able to invest in any new projects."
For many, long-distance sales meetings have yet meant phone calls or travelling. Virtual Sales Showroom means you bring the great buyer experience online. This well-proven process uses the very same principles as f2f-approach.
The shift to remote work
In March 2020 because of COVID-19 the majority of the office workers went remote. Our team saw the shift in paradigm and how our product is being used.
One of the benefits being in platform business is getting an instant and broad overview of the industry. In this case it soon became prominent that everyone had same kind of issues, broadly: bringing the buying experience of shaking hands into an online world.
The new normal
Online meetings became the new normal. Successful online meetings were handy for the moment when everything closed down. But maybe they are even smarter in the long run.
"Interestingly enough, previously the idea of having online meetings with distant clients have been ditched as being unfit for business like this."
Virtual sales showroom
The concept of Virtual Sales Showroom, is simple:
Be prepared to present spontaneous material on-the-go in response to conversation
Bring "third bedroom" value beyond company website and sales catalog that will both inspire and convince your customer

Provide a consistent buyer experience by keeping your message and visual appearance in line at all times
The response has been stunning. Here's an example of customer feedback we received:
"This is the first week ever we've managed to get a new client in using just virtual meetings and a phone. This is an amazing milestone, I tell you what! Interestingly enough, previously the idea of having online meetings with distant clients have been ditched as being unfit for business like this. Now, in a situation like this, everyone is ready to try new processes and the feedback has been only positive."
All in all, the Virtual sales showroom concept has proven to be an agile alternative for f2f-meetings. What really surprises is not the rapid increase of use due to primary needs but the fact how many have realized the future possibilities only now.
What about the realtor?
The story of selling our first home has an ending, of course: Our realtor provided added value by presenting the third bedroom only on f2f tours. Retrospectively this seems primitive. Nevertheless he sold the apartment with above-the-average price, and in just two weeks. Some could call him lazy, but for me he's really a genius.