Do you find yourself pulling your hair out trying to share those pesky MOV video files? Fret not, my friend! We've got this article to help you share your MOV files in a jiffy, without breaking a sweat.
To ensure you are taking the best and most secure option when sharing files, read our best practices from this blog: How to Securely Share Files: Best Practices and Tips for Keeping Your Data Safe →
Now, let's dive into some tips and tricks that'll have you sharing those MOV files.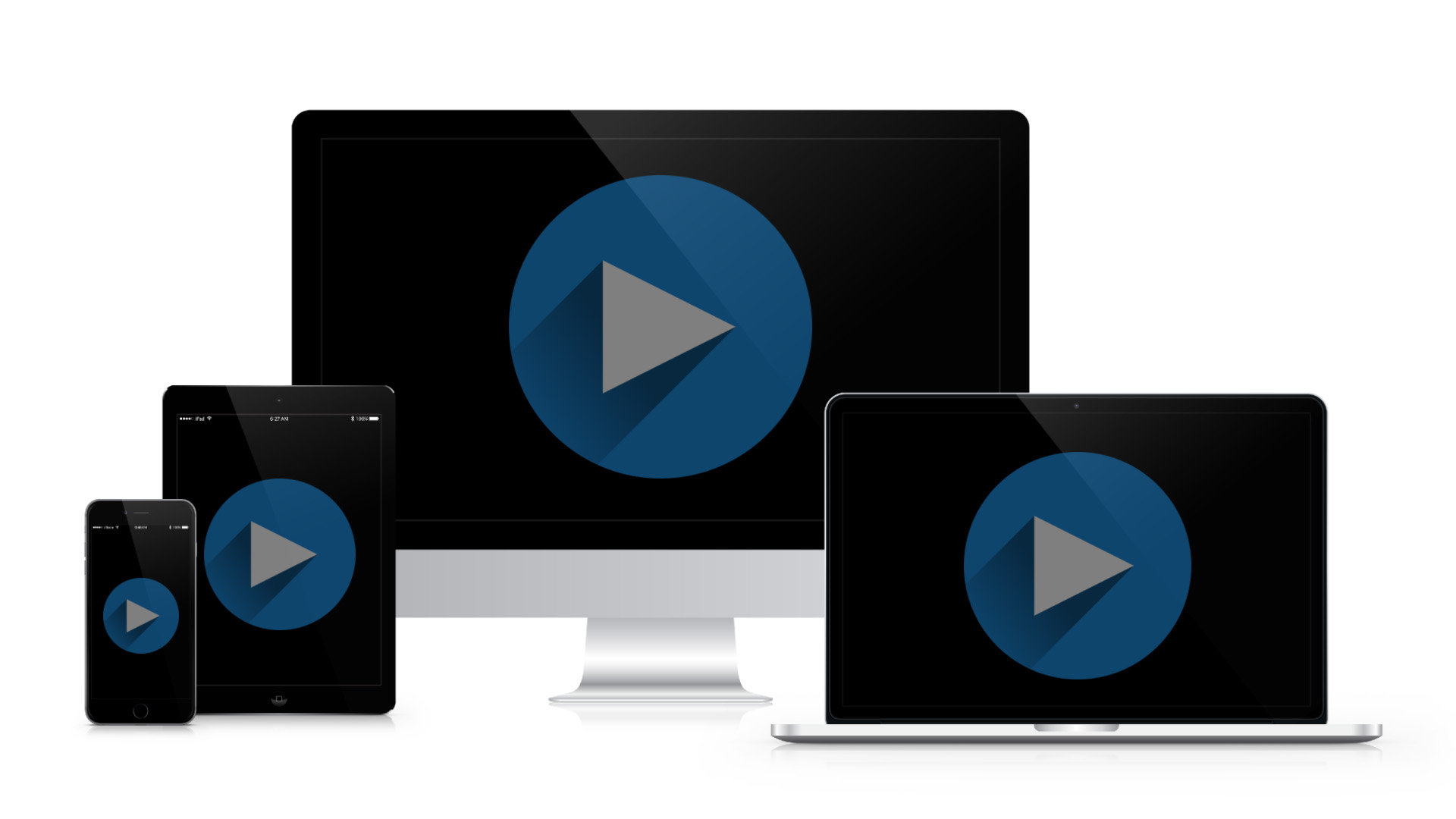 Key Factors to Consider Before Sharing MOV Video Files
Sharing MOV video files can be challenging due to their large size, format compatibility issues, and security concerns. Before sharing your MOV files, keep the following factors in mind to ensure a smooth and secure sharing experience:
File Size Restrictions
Video-sharing platforms might impose specific file size limitations that can affect your ability to share large MOV files. For example, email services like Gmail and Outlook limit attachments to 25 MB and 20 MB, respectively. Be aware of these constraints before selecting a sharing method.
Privacy and Security
Choose a sharing method with robust security features to protect your sensitive video content. Look for password protection, encryption, and access control options.
Upload and Download Speeds
The size of your MOV file and the internet connection speeds of both the sender and receiver can affect upload and download times. Opt for a sharing method that offers efficient transfers without compromising video quality.
Compressing MOV Files While Maintaining Quality
To overcome file size restrictions and streamline the sharing process, compress your MOV files using video compression tools like HandBrake, Adobe Media Encoder, or FFmpeg. These tools help reduce file size without significantly compromising video quality. For example, you can adjust the bitrate, frame rate, and resolution to optimize the balance between video quality and file size.
We recommend HandBrake for large video compressing.
Read more about How to Use Handbrake →
Consider Converting MOV to MP4
Most streaming platforms recommend the use of MP4 files instead of MOV since MP4 files work with more streaming protocols. So converting MOV to MP4 increases accessibility across multiple devices. MP4 is a universally accepted format, so in this way, you can ensure smooth playback on all platforms like smartphones, tablets, and smart TVs. You can use HandBrake to convert your MOV file to MP4 as well.
Top Methods to Share MOV Video Files Over the Internet
Explore these practical methods to share your MOV video files effortlessly.
Share MOVs via Cloud Storage Services
One way to share MOV videos is to upload the file(s) to a cloud storage service and the receiver can have access to the service through an invite link. This allows your receivers to then open and download the file.
There are many free cloud services to start off with. Keep in mind that there might be a limit for the sizes of files you can upload. Of course, you can upgrade to a paid plan to get things rolling again.

Take a look at the following services: Box, Dropbox, Google Drive, iCloud, OneDrive
Share MOV Files with File Transfer Services
You can also share MOV video files by using a third-party file transfer website. These are easy-to-use systems where larger video files can be shared easily. Simply upload the file, enter your name and email address along with the name and address of your recipient, and your file will be downloaded to the service site and your recipient gets a link to download it. Really simple.

Check out one of these: DropSend, MyAirBridge, Filemail, WeTransfer, Send Anywhere, Bitwarden Send, Wormhole.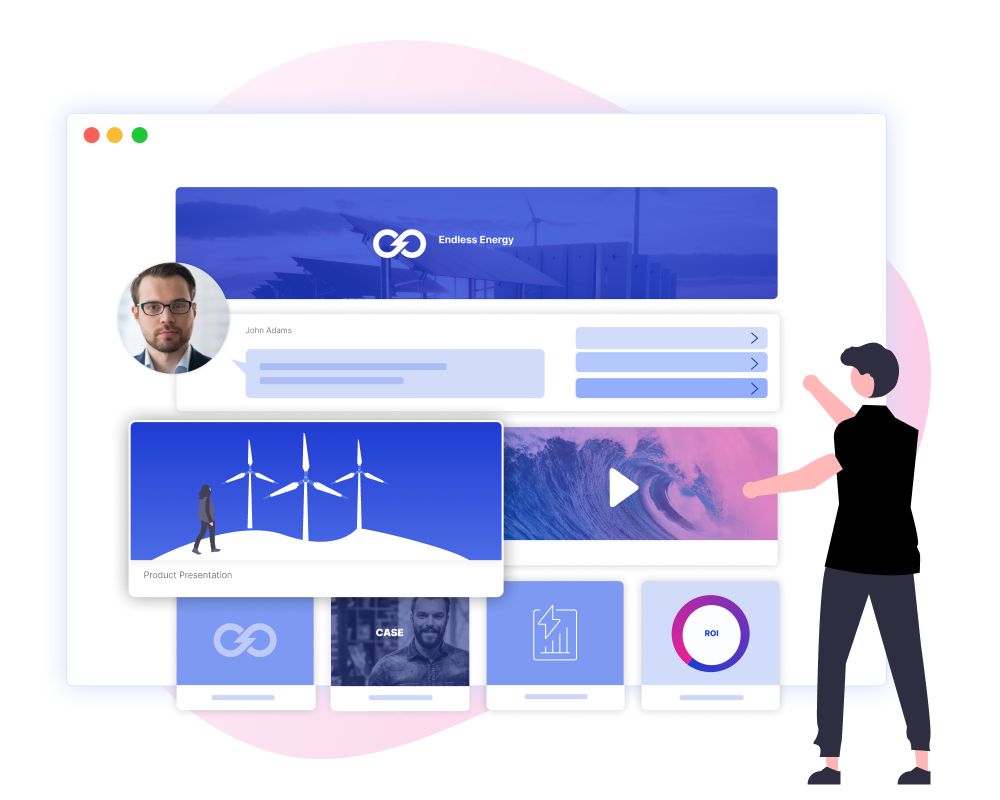 The Best Way to Share MOV Files: Effortlessly Share Any Video Files with Showell
Sharing MOV video files can often be a cumbersome task, but with Showell, an all-in-one content management platform, you can now share large videos with ease, efficiency, and security. Showell stands out from traditional sharing methods, offering numerous advantages that make it the ideal choice for sharing your MOV files.
Here's why Showell is the ultimate solution for sharing large MOV video files:
Seamless and versatile MOV file sharing
Showell empowers you to share files of any format or size without any hassle, ensuring a smooth experience for recipients. The Digital Sales Room feature enables you to share your content using a unique, customized link, bypassing the need for large email attachments.
Strengthened security and brand credibility
With Showell, you have access to advanced content-sharing management features that give you control over what content can be shared, viewed, or downloaded. Enhanced security measures such as email verification, expiration dates, and pin codes protect your content and build brand trust.
Gain valuable insights by sharing analytics
Showell's platform allows you to monitor engagement and gain important insights into how your audience interacts with your content. Make data-driven decisions to improve your content strategy and overall sharing experience.
In summary, Showell provides a comprehensive and user-friendly solution for sharing large MOV video files by combining versatility, security, and valuable insights. Best of all, it's free – Sign up for Showell Free now!
Discover more about how Showell makes sharing a breeze in our detailed guide.
Final words
Fear not, sharing MOV files can be a breeze! Just keep those key factors in mind, give your files a little squeeze, and pick the perfect sharing method. Voilà! You and your recipients will enjoy a seamless, secure exchange.
Interested in sharing other large video files or MP4 files?