How you begin your sales presentation will set the tone and trajectory of your entire meeting. Whether you're a seasoned sales professional or you're about to have your first sales meeting, it's always best to show up prepared so you can leave a memorable impression on your prospects. The best way to prepare is to start with the end in mind.
Why is Preparation Important for a Strong Start to a Sales Presentation?
There is no doubt that B2B selling is not easy, but it is definitely unique. B2B sales purchase value is a typically lot higher, with longer sales cycles and many stakeholders involved in the decision-making process. This means salespeople need to build trusting and ongoing relationships with their buyers.
Your first meeting with your prospect sets the tone for how this sales journey unfolds. In the future, you may have other opportunities to demonstrate your product fit and value to your prospect. However, your sales presentation may be your only chance to do that.
"Your first meeting with your prospect sets the tone for how this sales journey unfolds."
A commonality you may find between top-performing sellers is that they run in-depth research on their prospects. Discussions and knowledge exchanges happen even before the meeting takes place. You can also start by asking the prospect a few questions beforehand, checking their webpage or LinkedIn profile, or investigating possible challenges they may face. This allows you to develop a rounded knowledge of your buyer's needs, potential opportunities for both your business and your client, and your overall product fit.
Consequences of winging your sales presentation
The consequences of not preparing or just winging your sales presentation can have grave consequences, both short-term and long-term.
Salespeople are expected to fully understand their buyers' needs even before they are contacted. Yet according to this report from Forrester, only 20% of salespeople are able to satisfy buyer expectations and create value at the first touchpoint. This is what sets top-performing B2B sellers from the rest: they are able to set into their buyer's shoes and understand, holistically, their business needs and challenges. Consequently, they invest a great deal of time and effort in preparation prior to the meeting.
Lack of preparation, in all aspects, ultimately leads to a lost sale. And these are just some of the in-betweens that contribute to that and can have a grave consequence for your overall revenue.
No pre-planned agenda
Time is money and you must value your prospects' time as such. Without an agenda, you risk guiding your buyers through a maze of unnecessary points and, ultimately, losing their attention.
Lack of prospect-tailored presentations
You, as a salesperson, are a problem-solver and content is your ammunition. Without a well-tailored presentation, you won't be able to fully capture your buyer's needs and successfully showcase the value you provide.
Inability to handle objections
Buyers' needs have become more sophisticated, and they are more self-informed when seeking and comparing solutions. Failing to do your research beforehand and managing spontaneous objections can tip the balance against you.
Lack of preparation leads to brand deterioration
This one is a no-brainer, but it is still worth highlighting. Just like everyone in your organization, your salespeople are extensions of your brand too. Poor buyer experience due to lack of preparation reflects badly on your brand. This can affect your credibility and reputation and it simply screams unprofessional.


How to Prepare for Your Next Sales Presentation
Buyers have more power in this B2B climate, and can easily rescind their interest with a click of a button. The focus is not solely on selling, but on understanding and anticipating your buyer's needs. The key is to cover all your bases through preparation!
"The focus is not solely on selling, but on understanding and anticipating your buyer's needs."
A significant chunk of preparation happens well before you meet with the prospect. Here are practical tips and steps on how to prepare before you begin your sales presentation: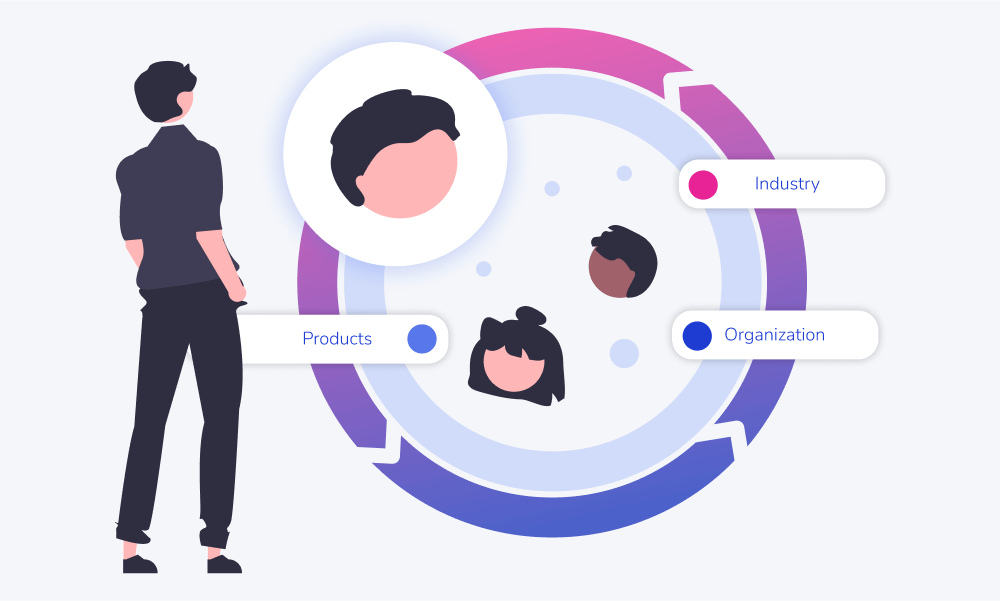 1. Research your prospect and the company
Before the meeting, research your prospect. LinkedIn is an excellent source for all kinds of professional updates and news. This can give you information on their role- or business-specific challenges. Take this time to dig deep into their organizational structure and industry.
2. Identify the prospect's needs
Based on your research, identify the prospect's possible needs and challenges. This is also where you determine where your product or solution fits into the puzzle. If you dig deep enough, you might even find hidden opportunities for your buyers that they wouldn't have found on their own.
3. Prepare a prospect-tailored presentation
Develop a concise and compelling sales pitch using content that highlights your product's unique value proposition beyond just features. Prepare a storyline and use your presentation to support you rather than vice versa. Don't forget to add an agenda!
Be sure to always consider your prospect's goals and use that as the backbone to tailor your sales materials. Also, consider the format of your materials and how they will be presented in a virtual environment. Include case studies, visual representations, and social proofs to help drive prospect engagement throughout the presentation.
Read more about: Learn 8 Rules of Tailoring Your Presentations →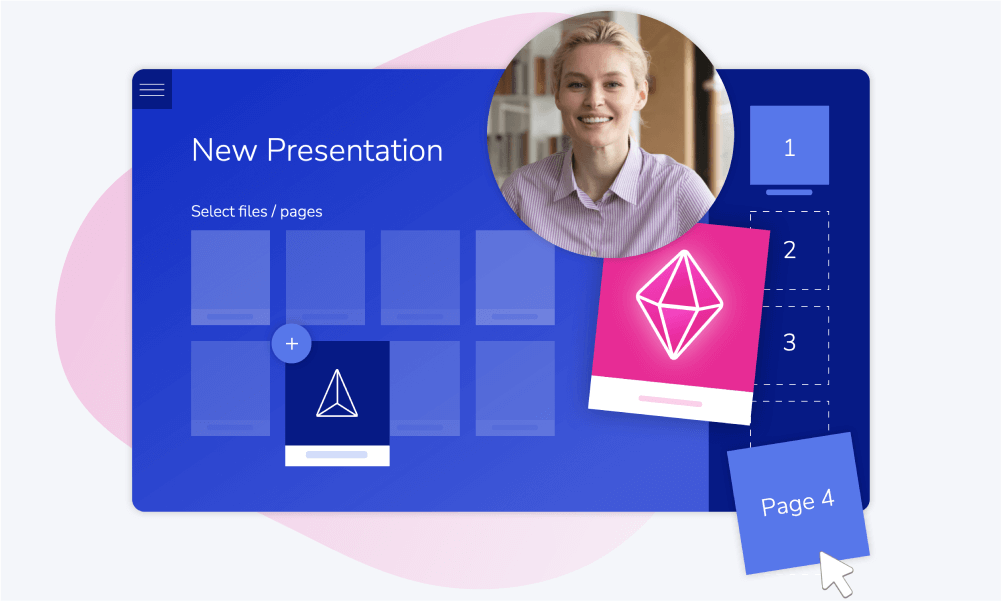 Tailoring content is not the same as rewriting the entire presentation
It's important to remember that salespeople are typically encumbered with time-consuming administrative tasks. And tailoring content does not necessarily equate to rewriting an entire presentation to suit your client's needs. This creates counterproductivity as so much energy is wasted on content customization.
"Tailoring your presentation shouldn't mean that you're re-writing the presentation for each customer, but it's more about adding relevant content and removing what is irrelevant,"
- Sami Suni, Founder, and CEO of Showell
Discover 2023: List Of Top Sales Presentation Templates You Need →
4. Prepare questions
Prepare a list of open questions to ask the prospect during the meeting. This will help you confirm any hypotheses you have formed about your buyer's needs and challenges. This also shows you're invested in their needs through active listening. When discussions move forward, you don't need to ask all these questions; just get prepared. Don't bother to prepare questions for which you can find the answers by Googling beforehand...
5. Anticipate and prepare for objections
Think about potential objections your prospects might have. Review any objection materials, FAQs, and competitor analyses you may already have, or prepare one if there are none. This will help you address any concerns they may have during the meeting.
6. Always set a goal for the presentation and meeting in advance
Setting the goal for the meeting in advance helps you to lead the discussion and achieve the results you aim for. Many junior sellers fail to set goals in advance, which might even affect their closing rates. For example, the meeting goal can be to schedule another meeting to go through the pricing and proposal with your buyer.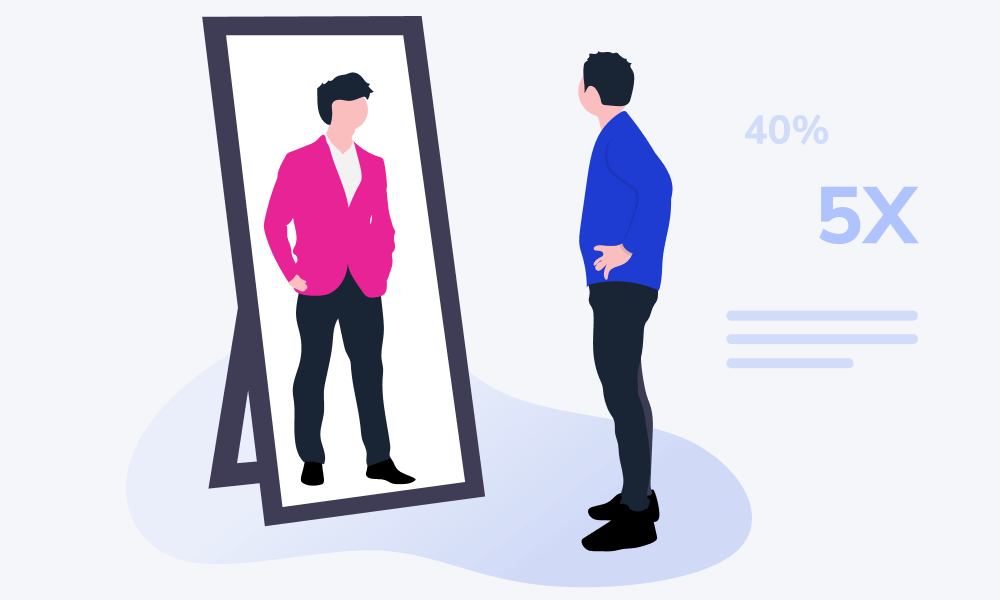 7. Practice your presentation
Practice your presentation in advance and take some time to test your materials on the platform. Your tech of choice when presenting also plays a crucial role in elevating your buyer experience. Make sure you create a storyline alongside your presentation. Time your presentation and be sure to stick to your agenda.
Learn more about the topic:
Start by Building the Relationship Even Before Your Sales Pitch
Every buyer wants to feel special. Special in a way that makes them feel as though you care about them, not just to push your own agenda. You can do that even before you start your sales pitch; you can add personal notes when sending out that meeting invite, or show enthusiasm about your future collaboration with them.
Coming into the sales meeting and starting the conversation by congratulating them on a promotion or their work anniversary goes a long way. By relating to them on a personal level, you foster the conditions for a trusting relationship with your prospect.
This sets a precedent for open conversations, allowing you to deeply understand your buyer's needs and goals and how those align with your offering.
How to Begin Your Sales Presentation
Okay, so the preparation is done. Let's move on to the main point – how to begin your sales presentation.
Here are some practical tips to help you begin your next sales presentation:
1. Breaking the ice with something personally relevant
Start your meeting on a positive note with a friendly greeting. Smiling and observing body language are tactics that have been used to improve negotiation techniques. This will also help put your prospect at ease and make them more receptive to your sales pitch. Point out a noteworthy fact about your prospect that you might have found during your research.
Some examples:
"I saw that you've recently celebrated X years in the company. A remarkable milestone for your career, congratulations! What's the best part about your job, by far?"
"You posted on LinkedIn that you and your team spent time on a cabin retreat. What an awesome team-building activity! Did you have some colleagues you've only met in person for the first time because of remote working?"
We've compiled fresh ice breakers you can use for your next meeting! Get them from our blog 16 Effective Sales Meeting Icebreakers and Techniques →
2. Introductions
When the conversation leads toward the introduction round, practice active listening. You might find valuable bits of insights about your prospect's intentions and goals based on their roles and responsibilities. This may also give you a better understanding of how your prospect perceives your solution.
3. Establish yourself as a credible and trustworthy authority in your field
After exchanging pleasantries, start strong by demonstrating your expertise in the field. This can be done in several ways, like sharing a customer story raving about your product or solution. This way, you establish rapport with your prospect and this demonstrates expertise in the field. Keep in mind to do this with consideration and sensitivity so as to not come off as arrogant or proud.
4. Go through the agenda
You're off to an excellent start! This would be the right time to introduce the agenda and lay down the expectations for the meeting. If your prospect has read through the sales materials beforehand, this would be a good time to ask if they have any questions. Also, they may wish to make any adjustments to the agenda.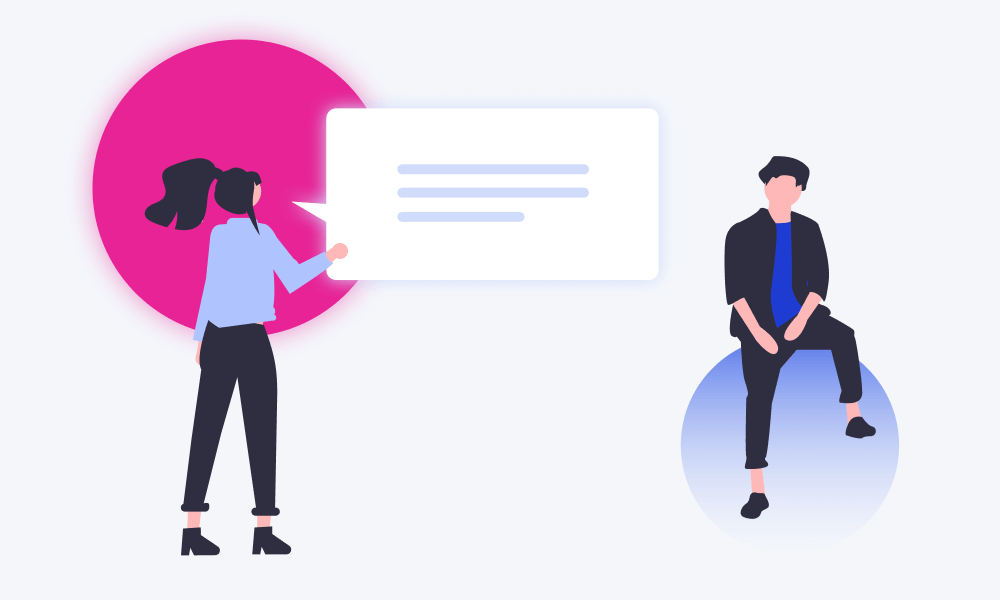 5. Practice active listening throughout your meeting
Active listening is a communication technique that involves fully focusing on and understanding your prospect's message. This shows that you are fully present and engaged throughout the conversation. You can demonstrate that by:
Giving them the space to voice their needs without interruption
Showing that you are listening through body language
Confirming your assumptions based on the information they communicated
Summarizing their main points
Some effective listening cues are "Did I understand this point correctly?", "You mentioned XYZ earlier; is this what you meant?", "To summarize that… did I get that correctly?"
Active listening is a crucial element in strong-relationship building with your buyers. It is also a widely used tool to counteract cognitive biases and improve sales performance. Dive deeper into this topic from our blog The Impact of Buyer Behavior and Cognitive Biases on Sales Performance →
6. Present your solution
The expression "seeing is believing" applies very well at this stage. According to Hubspot, 40% of people respond better to visual information. Let your product demo showcase its nifty features while you demonstrate the value it can provide your prospect.
Check out how you can use Showell for Sales Presentations!
7. Show enthusiasm for your prospects
Don't forget to show enthusiasm to solve your buyers' problems! Ultimately, this is about them, how you can help them succeed in their role, and how to help them solve their challenges. A Salesforce report shows that buyers are looking for salespeople who can take on the role of a consultant: someone who is able to provide them with a seamless, personalized experience and who learns, understands, and anticipates their needs accurately.

Follow up and Keep Practicing
Great job on a stellar sales meeting! With the time you put into preparation and attention to detail, you just gave your prospect a memorable sales meeting.
"Don't forget to send over your sales presentation and any other materials they may need."
Following up after a sales meeting is not only good business practice but can also help build long-term relationships with your prospects. Not only does it show commitment to your prospects and their needs, but also helps with building trust and long-term relationships with them.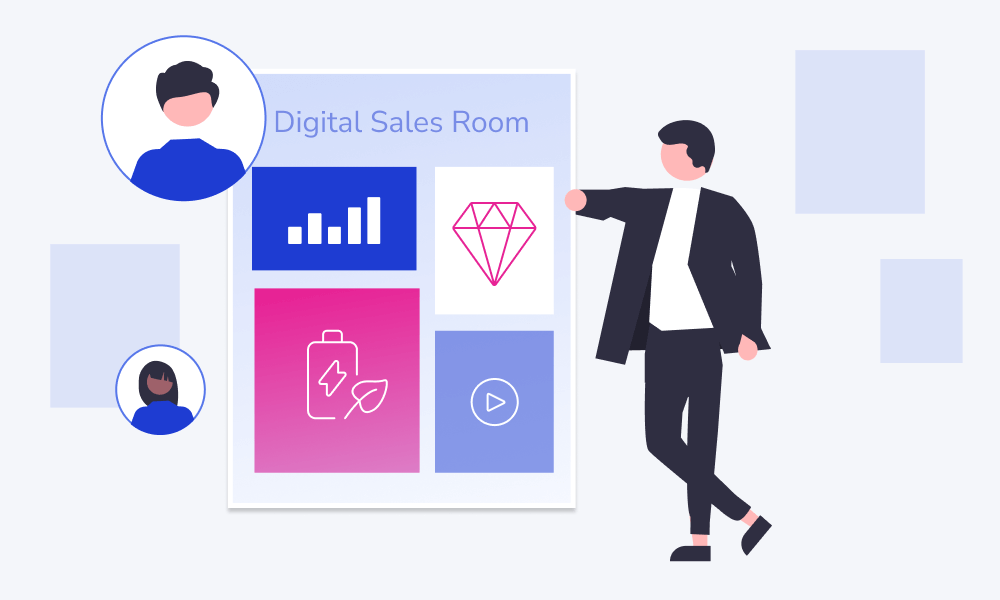 Don't forget to send over your sales presentation and any other materials they may need. If there were any objections raised during the meeting, take the opportunity to address them in your follow-up communication. Be sure to set a clear next step or action item for both yourself and your prospect. This can help keep the momentum high and ensure that everyone is moving forward with the same goals in mind.
🔥 Bonus tip: By sharing materials through Showell you are providing your buyer with a seamless digital experience. By looking at the sales content analytics, you can see how they engage with your content or how interested they are in your offer.
Read more about: The What, Who, Why, and How of Sales Content Analytics
In Summary
Your level of preparation impacts how you can create a lasting impression on your prospects. To prepare for a successful sales presentation, you must understand the buyer's needs and invest time in research before the meeting to have a strong start to a sales presentation. The consequences of not preparing for a sales presentation can lead to an unsuccessful presentation, a lost sale, and brand deterioration. Experienced seller or not, these tips mentioned above are will guide you to put your prospect's needs first and to understand their challenges on a deeper level.
Learn next: