The current purchasing environment for businesses is unprecedented and vastly different from what they have encountered. The pandemic has caused changes in customer preferences, financial limitations, and new competitive challenges.
As the economy rebounds, further modifications to the sales process are probable. In such market conditions, vendors must maintain a proactive approach, and content can aid them in achieving that goal. Timely and applicable content targeted at the appropriate potential buyer is a potent tool for companies to keep prospects engaged and stimulated while they navigate the sales funnel.
This is where sales content management software comes in. A sales content platform is designed to help manage and organize all of the sales content your salespeople need to succeed.
What is Sales Content Management Software?
A sales content management platform is a content management system designed specifically for sales teams. It is a centralized platform that houses all sales content in one location. This includes sales collateral, presentations, case studies, and more. It provides easy access to your sales team, allowing them to quickly find and use the content they need.
Read more about All You Need To Know About Sales Content Management →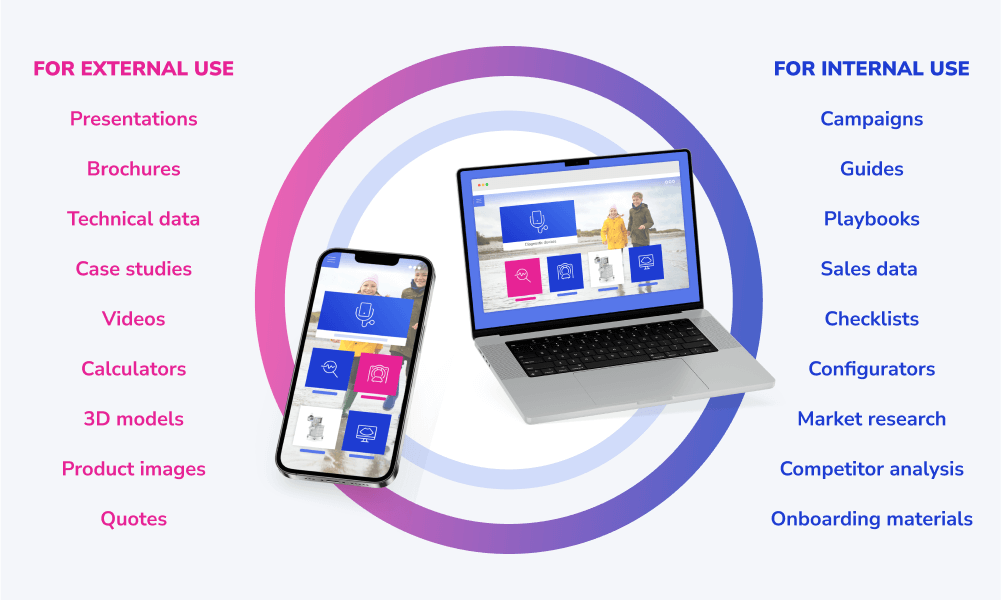 Sales content management platforms also include content repository tools enabling your sales team to create, store, and share content internally, with dealers and partners, or with potential customers. These tools ensure that the content is consistent, up-to-date, and on-brand.
According to 6 Sense, sales content management tools are being used by more than 10,000 companies, with the technology sector ranking highest among users, followed by professional services and financial services.
How Can Sales Content Management Software Enhance Sales Content Performance?
A sales content management platform allows your team to create, manage, and distribute sales content more effectively, making the sales process faster and more efficient. This type of software is becoming increasingly popular among businesses, especially those with large sales teams or operating with a dealer network.
According to Globe News Wire, the worldwide Content Management Software market was valued at around USD 17.5 billion in 2021 and is thought to grow to USD 25.5 billion by 2028, exhibiting a CAGR of approximately 6.5% from 2022 to 2028.
Here are some ways sales content management software can improve your sales content performance.
1. Centralized Content Repository
A sales content management system provides a centralized repository for your sales team's content needs. All your sales content is stored in one location, making it easier for your team to access and use. With a centralized content repository, your sales team can quickly find the needed content, saving time and increasing productivity.
Additionally, a centralized content repository ensures that your sales team uses the most up-to-date content. With multiple team members accessing and updating the same content, it can be easy to miss updates or changes. A centralized repository eliminates this risk and ensures that everyone works from the most current version of each piece of content.
If you are looking to integrate a sales tool to streamline your processes, check out a sales tools comparison to make an informed decision.
2. Content Creation and AI
The sales content management tool provides a central content repository that supports all common file and document formats, making it possible to closely and seamlessly work with multiple different content creation tools. These tools include industry-leading software from vendors such as Adobe, Canva, Google, and Microsoft.
New AI-based features in these tools dramatically improve content creation. They are especially helpful when you need to write text. AI can also generate images based on "prompts", which are essentially instructions of what you want AI to do. You can, for example, ask it to create an image of "a cat dressed as an astronaut on the moon".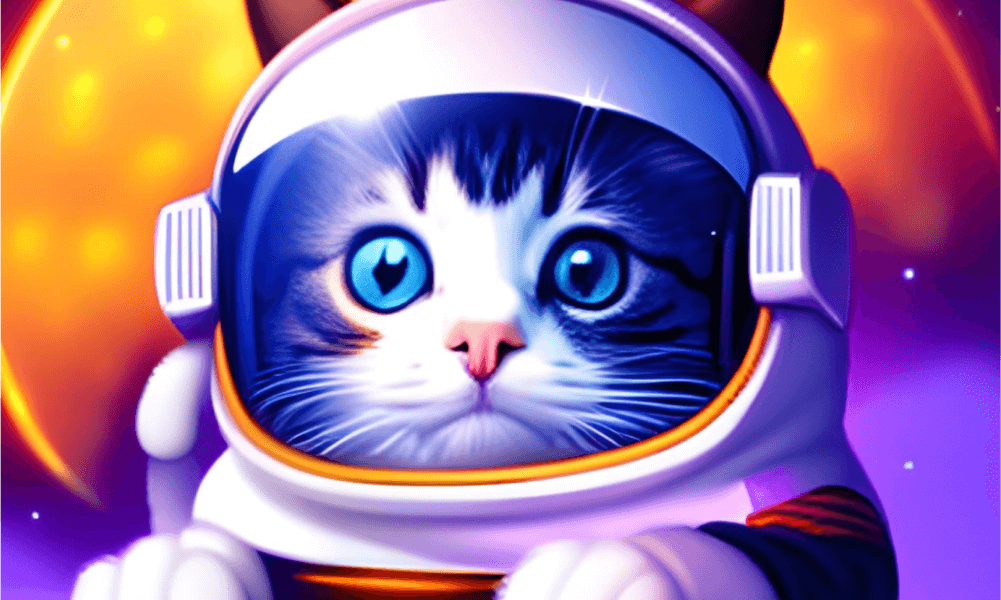 The image was created in Canva using AI.
Sales content management integrated with content creation tools offer salespeople an easy and safe way to quickly create content without sacrificing brand integrity.
Sales content management tools can also be integrated with content creation tools such as Google Slides and Microsoft PowerPoint to provide an easy way to quickly create presentations by selecting and using pre-made templates.
Discover 2023: List Of Top Sales Presentation Templates You Need →
By doing so brand stays intact even when individual salespeople are able to do their own changes. Edited content is automatically available in the sales collateral repository for presenting and sharing.
3. Content Collaboration and Communication
Sales content management software can help improve collaboration and communications between the sales team and people responsible for managing, creating, and distributing content. With the ability to communicate effectively, the sales team stays up-to-date and is able to work together and with customers more efficiently.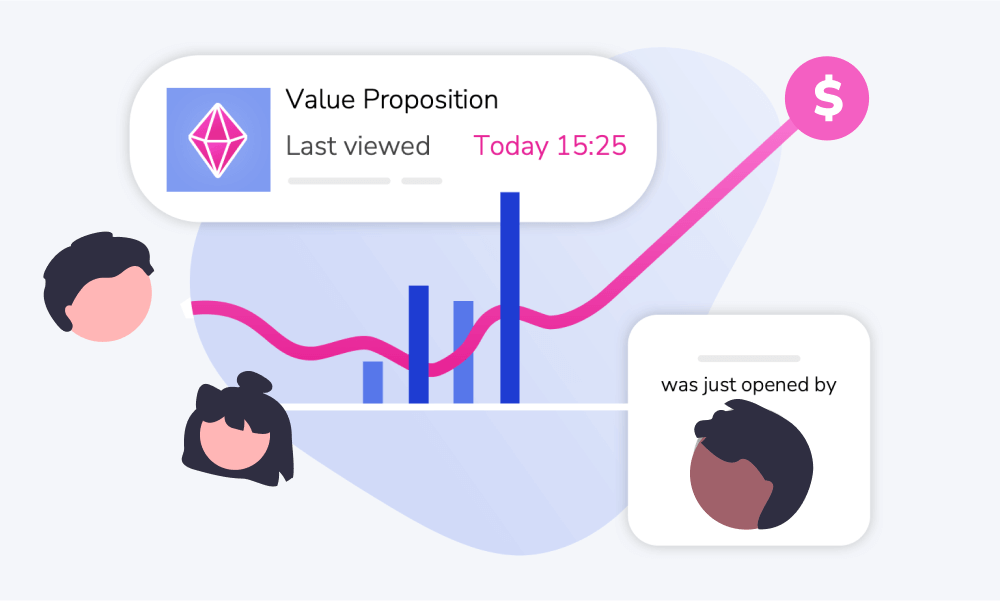 4. Sales Content Analytics
The software provides sales content analytics and reporting tools to help you monitor the performance of your content. With tools like Showell Analytics, you can gain insights into which content resonates with your customers and which content could perform better.
These insights can be used to improve your content strategy and create more effective content. You can also identify which team members are creating the most effective content and which areas of your content strategy need improvement.
Read more about The What, Who, Why, and How of Sales Content Analytics →
5. Sales Content Personalization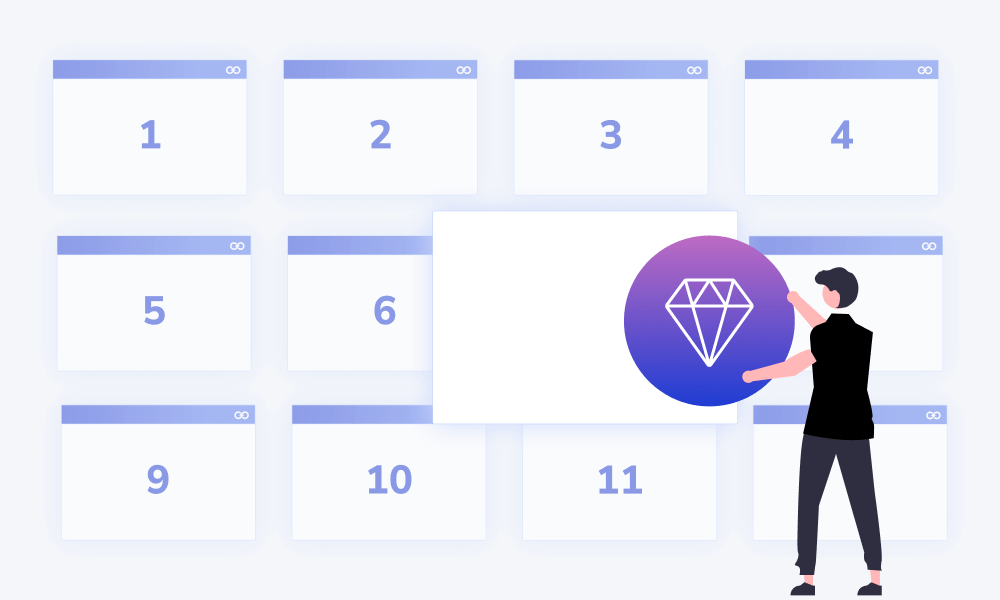 Sales content management software allows sales teams to personalize their sales content more effectively. The software provides tools for segmenting prospects and customers, making creating personalized content for each group easier. By providing personalized content, sales teams can increase engagement and build stronger relationships with prospects and customers.
Read more about: Learn 8 Rules of Tailoring Your Presentations →
Improving Content Performance with Sales Content Management Software
Sales content management platform like Showell provides various benefits to businesses of all sizes. If you want to streamline your content management system and improve your sales team's overall performance, consider investing in a sales content management platform. With the right resources and tools, you can create premium content that resonates with your target audience and drives business growth.
Learn next: