Are you looking for a way to streamline your sales content management and make it easier for your team to access and use it? Do you want to ensure that your team delivers consistent, on-brand messaging to prospects and customers?
It might be time to consider getting a sales enablement platform like Showell to help you with your sales content management.
Read more about Setting SMART Sales Enablement Goals: A Step-by-Step Guide →
With a centralized system for storing and accessing your sales materials, your team can easily find the resources they need to succeed, freeing them up to focus on what they do best: selling. Plus, you ensure that all team members are using the same materials, promoting consistency and helping you to deliver a cohesive brand message.
Table of content
What is Sales Content Management and Why It Matters?
According to G2, up to 90% of B2B sellers don't use sales materials because they are outdated, difficult to customize, or irrelevant. At the same time, sales reps spend an average of 440 hours each year trying to find relevant sales content. So poor sales content management is an expensive problem in many companies.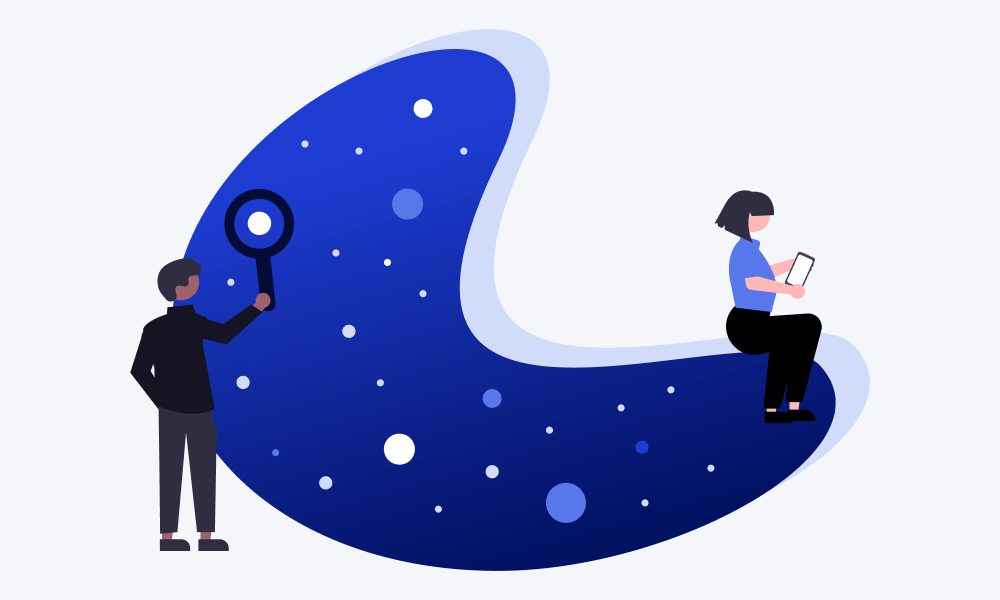 Sales content management means organizing, storing, and distributing sales-related collateral, such as company presentations, customer references, product information, proposal templates, order forms, service configurators, etc., to your sellers.
"Sales reps spend an average of 440 hours each year trying to find relevant sales content."
Modern sales content management aims to make it easy for salespeople to access the information they need to engage with prospects and customers effectively. While it also allows for ensuring that the content sellers use is up-to-date, accurate, and aligned with the company's sales process.
Find out how to manage sales content with Showell →
The Best Way To Manage and Provide Content to Your Sales Team
Various technologies can assist your sales team in accessing the necessary information for their work, such as sales enablement tools, customer relationship management (CRM) systems, sales training platforms, and cloud file storage systems. However, when it comes to supplying your sales teams with the relevant content that supports them in closing deals, a Sales Enablement Tool is the most effective solution.
Read more about All You Need To Know About Sales Content Management →
Are you already considering different sales enablement solutions? Read more about how Showell is an alternative to Showpad, Seismic, Highspot, or Mediafly.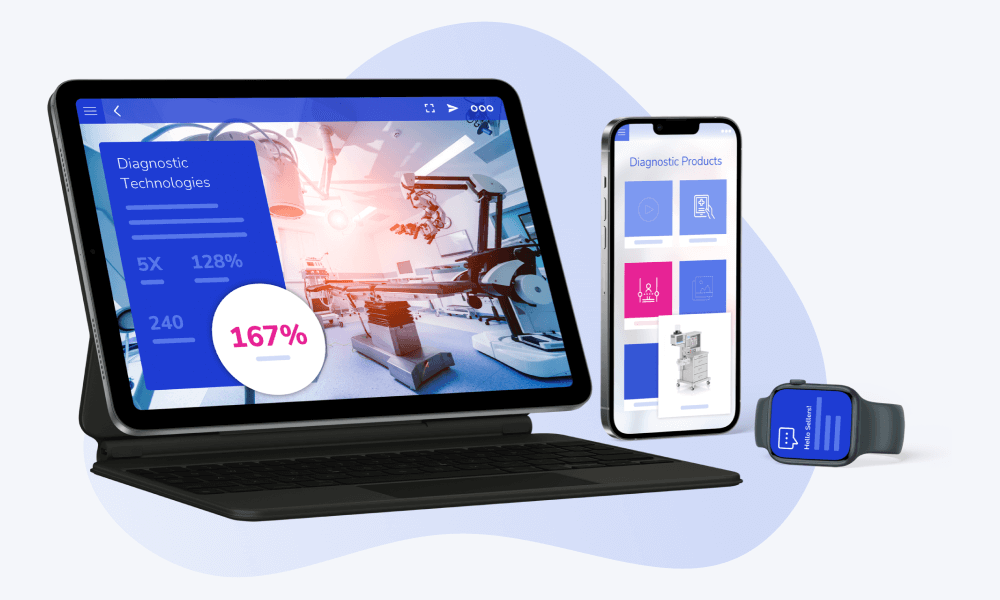 5 Reasons Why a Sales Enablement Platform Is The Best Way to Provide Content
1) You Can Streamline Sales Content Management and Distribution While Keeping Your Brand Consistent
Many organizations are struggling because sales materials are scattered all over the place. When sales materials are scattered, keeping content up-to-date and maintaining brand consistency is an impossible task. Luckily, sales enablement platforms solve this issue.
All sales enablement platforms have a central repository for sales collateral such as product sheets, case studies, demos, and proposals. Advanced platforms like Showell also support various types of collaterals or inside-built sales apps like product and service configurators, ROI calculators, order forms, 3D- and AR models, etc.
With a central repository, you can easily keep sales content up-to-date and brand-compliant. At its simplest, you drag and drop the new version of the content, which is then immediately updated on all of your seller's devices.
Discover 2023: List Of Top Sales Presentation Templates You Need →
2) It Increases Your Team's Efficiency by Integrating With Other Sales and Marketing Systems
There are various tools and tech in use in modern sales. According to LinkedIn, 47% of sales professionals use sales technology daily. Also, 74% of sellers say that intelligent sales tools play a critical role while closing deals. The more sales and marketing tech we have in use, the more complex it quickly gets. That's why connecting different sales tools can help build seamless and efficient sales workflows.
Many sales enablement platforms can be integrated with other software, such as Cloud file storage (Google, Microsoft, etc.), CRMs, ERPs, PIMs, etc., to provide a more seamless sales process.
For example, by integrating Showell with a CRM (like Hubspot, Salesforce, etc.), you can enrich your customer data based on sellers' and buyers' interactions (e.g. what content buyers find most interesting).
3) You Get a Branded Sales App Without Expensive Software Development
Custom software development can be expensive and there any many things which might go wrong. CHAOS report states that even 66% of all software projects fail. According to the CISQ, the estimated cost of unsuccessful development is up to 260 billion for US firms alone.
That's why for most companies, the best solution is to get a sales enablement platform as a 'SaaS' and get branded sales app with all most no cost at all.
For example, our sales app's interface can be customized to reflect your brand guidelines, and it works with all your devices–even offline!
Read more about: A Deep Dive Into Sales Presentation Apps: Why, For Whom, and How? →
4) It Helps Your Sellers to Easily Personalize Different Sales Content
Which one do you prefer? Personal service or bulk? And how the service type affects your trust in the seller?
"Only 13% of customers believe a salesperson can understand their needs."
According to The Brevet Group, only 13% of customers believe a salesperson can understand their needs. As a seller, it also doesn't help to win the buyers' trust if you are showing irrelevant materials or slides. None of us wants to waste time on irrelevant materials or slides that don't provide value.
So quick and efficient content personalization is the key to winning the buyer's trust with little effort. In Showell, we have easy-to-use features to personalize materials lighting fast and example support for Google and Microsoft file editing.
Read more about: Learn 8 Rules of Tailoring Your Presentations →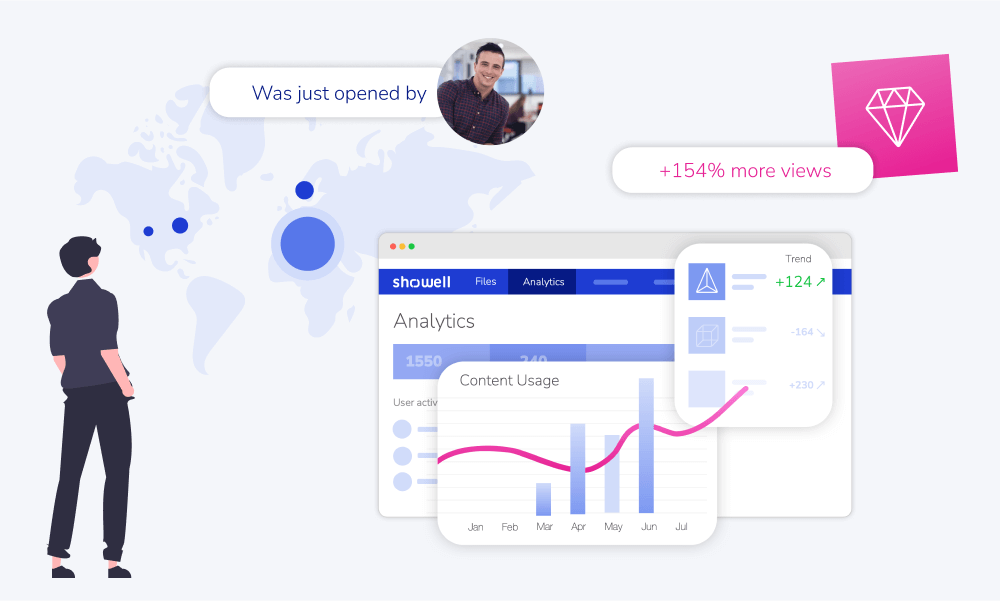 5) You Get Actionable Sales Content Insights Which Help You to Create More Engaging Collateral
Data-based sales content insights help revenue teams make informed decisions about their sales content strategies and tactics and optimize their sales collateral. In sales enablement platforms, sales content analytics typically provide concrete, actionable data that sales teams can use to identify content-related issues and develop their sales content's engagement.
For example, with sales content analytics, you can understand the following:
What sales materials are used and which are not
How different persons, teams, departments, or sales partners use your sales content
What content is used in different stages of the sales process
How your buyers engage and interact with your content
Who on the buyer's side is taking impart in the decision-making


Learn more about the data, analytics, and insights:
What You Should Consider When Providing Content to Your Sales Team?
There are several aspects to consider when providing content to your sales team, but here we picked the ones that matter the most.
Provide Them With Enough Content, But Keep it As Relevant As Possible
The world is full of fluff. So one of the most important aspects of providing content to your sales team is ensuring that the content is engaging and relevant. Your sales team is likely to be more receptive to interesting and engaging content that provides them with the information they need to succeed. Don't just throw all the materials available. Carefully plan what is important and what is not. This way, you will ensure better content adoption rates.
Read more about 5 Ways Sales Content Management Software Improves Content Performance →
Keep Content Up-to-Date
Another critical aspect of providing content to your sales team is making sure that the content is up-to-date and accurate. Failing to enforce this habit will prevent your sellers from trusting the sales collateral you've provided and it encourages them to make presentations of their own.
Regularly asking for feedback from your team, developing the materials, and updating your content will help your sales team stay well-equipped to sell effectively.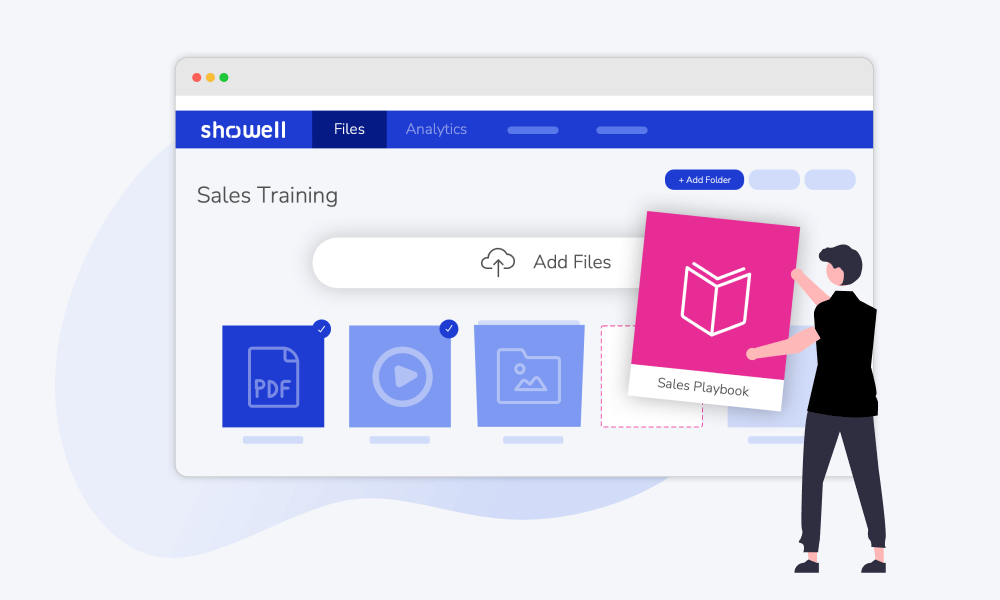 Provide Training Content That Improves Their Knowledge and Selling Skills
Providing sales content itself is not enough. It's also essential to provide your sales team with comprehensive training. The training should cover your product's or service's important aspects, including its features, benefits, and competitive advantages. It should also give your sales team the knowledge and skills they need to handle and overcome common sales objections. This type of knowledge is not typically printed out in the customer materials, so the training really matters so your sellers can succeed. One of the good ways to provide training is, for example, recurring sales training sessions and annual kick-offs. Here are practical tips for organizing a Kick-Ass Sales Kick-Off for your sales teams.
4 Steps to Begin Improving Your Sales Content Management
1) Identify What Sales Collateral Your Team Needs
This might include marketing materials, product information, sales proposals, case studies, etc. Keep it simple and develop collateral further as you go.
2) Get Yourself a Sales Enablement Platform
The sales enablement platform will make it easy for you to manage, distribute and track your sales content and for your team to access it–any time, anywhere with any device, even offline!
Did you know that you can use these sales enablement features for free? Check out Showell Free!
3) Train Your Sales Team on How to Use the Tool
Training will ensure that your team will know how to find the right content, and use sales enablement effectively in their interactions with prospects and customers.
Our platform itself is easy to take into use and adapt. We have best practices and guidance available in our Help Center, or if you have a professional subscription, your dedicated customer success person will be at your service.
4) Monitor the Effectiveness of Your Sales Content and Make Adjustments as Needed
Things are rarely done all at once, so tracking, analyzing, and monitoring your sales content is essential for success. Analyze the content usage, get feedback, develop more, and keep your content up-to-date. That's it. Simple, right?
Conclusion
In conclusion, using a sales enablement platform like Showell is the best way to manage and provide content to your sales team. It helps you to centralize sales content management and distribution, making it easy to keep sales materials up-to-date and maintain brand consistency. It also connects with other sales tools, providing seamless, efficient, and productive workflows.
Additionally, a sales enablement platform helps you to track sales content usage and effectiveness, allowing you to identify what works and what doesn't.
Overall, implementing a sales enablement platform will provide the best way to provide content to your sales team and can significantly improve your team's productivity, helping them close more deals and drive business growth.
Learn next:
Why not start with Showell already today?