Studies show that companies with sales enablement solutions and processes achieve better sales results. What sales enablement tools in the market have in common is that they enable salespeople to deliver, present, and share the right content at the right time. But there are differences too. Some sales enablement solutions focus on easy presenting with app-like user experience, some on training coaching, and some are heavy-duty systems built to meet the requirements of large global corporations with thousands of sellers.
If you aren't familiar with Sales Enablement, please download the free ebook and learn what it's about and what it could do for your team.
TOP 5 Sales Enablement tools reviewed
Let's take a closer look at the Top 5 sales enablement tools in the market. They are selected by e.g. their market presence, growth, and product quality. Vendors are:
Showell
Bigtincan Hub
Highspot
Showpad Content
Seismic
From each product, you'll find a product description, information about to whom the product is targeted, information about pricing, and also user reviews from G2 and Capterra. But to actually learn how any of these tools would benefit your sales, we recommend reading more from their web pages and booking a demo.

1. Showell
Showell is an intuitive and powerful sales enablement platform that provides an always up-to-date central content library and that helps all customer-facing professionals to prepare, present, share and deliver a winning buyer experience in every meeting and interaction, virtually and face-to-face. Showell's ease of use has been rated best-in-class. Showell was originally designed for mobile and tablet users and while today it works on any platform, online and offline, it still has the mobile app-like experience that users like a lot. Customers also appreciate that Showell can be fully branded for them. Showell's headquarters are in Finland and offices in Netherlands, Switzerland, Sweden, UK, and in Chicago, US.
For whom
Showell is used by tens of thousands of sales professionals from a wide range of industries including machines and vehicles, construction, technology, healthcare, consumer packaged goods, energy and waste, and B2B software. Showell packs powerful sales enablement features into a user-friendly and affordable solution. Most Showell customers have between 25-500 users. While Showell's main target is mid-market, it offers the features and scalability to meet the demands of small businesses and large enterprises alike.
Pricing
Basic plan free (up to 99 users, 25 document limit), Essential plan costs €15/user/month (50 document limit), Professional plan (for 10-250 users) costs €20-€40/user/month (volume discounts). User seats are sold in packages. The onboarding cost starts from €1900. See pricing
What do customers say about Showell?
"Showell is very user friendly, both on the computer/laptop as well as on the phone app. I like all the information I need in one place"

"Missing material feedback feature."

"All material in one place and everything is easily editable and combinable"

"Very reliable, very easy to handle, good looking and adaptable company layout, very good support"
Reviews*
Showell has the best user experience and ease of use rating in G2 of all five.
| | | |
| --- | --- | --- |
| | G2 | Capterra |
| Overall rating | 4.6/5 | 4.7/5 |
| Ease of use | 9.5/10 | 9.5/10 |
| Customer support | 9.2/10 | 9.2/10 |
* Reviews are subject to continuous change. The industry average for "ease of use" is 8.9 and for "customer support" 9.1.
Summary
Showell is best suited for mid-market companies, between 25-500 users, who need branded and user-friendly sales enablement tool which offers all the essential tools they need. But also large enterprises who appreciate the ease of use and app-like user experience find that Showell provides the best-in-class ROI. If you would like to learn more about Showell, please book a demo.

2. Bigtincan Hub
Australia-based Bigtincan says that its sales enablement platform covers four pillars of sales enablement: sales content management, sales training and coaching, document automation, and internal communications. Instead of a one-in-all product, they have separate products for each need. Bigtincan Hub is the core of their sales enablement platform providing sales content management and sharing capabilities. Bigtincan Zunos is a separate sales training tool that can provide AI-based personalized guided learning experiences for sellers. The Bigtincan platform is built to work on mobile devices. Founded in 2011, Bigtincan is one of the oldest vendors in the market.
For whom
According to the Bigtincan website, they mainly target large global enterprises. Their platform covers almost all aspects of sales enablement and training needs that large corporates may need. Bigtincan serves a large variety of industries including e.g. life sciences, financial services, retail, telecommunications, and government.
Pricing
Bigtincan Hub pricing starts from $30 /user/month for the basic edition. They don't offer a free trial or a freemium product. There is detailed information about different products and editions on the Bigtincan website, but no transparent pricing.
Customer comments:
"Decent product, lots of difficulty with integrations and core performance."

"There are a lot of buttons and pages. Although it's great to keep everything in one condensed area it is not very user friendly as a newcomer."

"Excellent content management platform, beware of large files."

"We are on Windows so it's been a learning experience and a new space for a lot of businesses. Their customer service is also getting better."
Reviews*
| | | |
| --- | --- | --- |
| | G2 | Capterra |
| Overall rating | 3.8/5 | n/a |
| Ease of use | n/a | n/a |
| Customer support | n/a | n/a |
* Reviews are subject to continuous change. The industry average for "ease of use" is 8.9 and for "customer support" 9.1.
Summary
Despite an odd name for a modern software company, Bigtincan has succeeded to grow and improve year by year. It's not the perfect and the most user-intuitive tool out there as anyone can read from user reviews. Implementing a sales enablement platform that consists of separate products that Bigtincan has acquired along the way is definitely going to be challenging. Our verdict is that for large global customers who are willing to spend a lot of money, time, and other resources, Bigtincan might be a good fit.

3. Highspot
Highspot defines itself as "the sales enablement platform that reps love". Highspot empowers organizations to manage content, guide, train, and coach reps, and engage customers. It's a complete, but also quite complex sales enablement platform. It lacks some of Seismic's enterprise features and it's not as intuitive to use as Showell and Showpad are. The headquarters of Highspot is in Seattle, US.
For whom
Highspot lands between Showpad and Seismic in terms of ideal customer size. It is mostly used by large enterprises and most of them are from the United States. Many of their customers come from the finance, business service, and life science industries. Highspot should be considered when heavy-duty content management is the key issue. However, it doesn't offer the level of ease of use and presenting capabilities for sellers that Showell and Showpad can offer. Instead of a familiar folder structure, Highspot organizes content in "spots" which for some could cause more confusion than clarity. Highspot also comes with a bit outdated user interface that is designed with desktop web browser users in mind.
Pricing
Pricing starts from $55 /user/month. Minimum plan 50 users. Highspot doesn't offer a free trial or a freemium product. There is no detailed information about plans and pricing available on their website.
Customer comments:
"I love having all company collateral and resources in one place separated by department."

"I really like that in just a few clicks I can share documents with my clients and get alerts whenever they are seen."

"Sometimes it can be difficult as more content is being added to the system to find exactly what you want to use. It may be simply making sure information is not outdated."
Reviews*
| | | |
| --- | --- | --- |
| | G2 | Capterra |
| Overall rating | 4.7/5 | 4.7/5 |
| Ease of use | 9.2/10 | 4.6/5 |
| Customer support | 9.4/10 | 4.7/5 |
* Reviews are subject to continuous change. The industry average for "ease of use" is 8.9 and for "customer support" 9.1.
Summary
Highspot is a good overall sales enablement platform for larger enterprises. It's not cheap though and it comes with an outdated-looking user interface that is more suitable for desktop and web browser users than sellers with tablets and mobile devices. Highspot's customer service is rated top-notch, at least for customers who are in the United States.

4. Showpad Content
Showpad says they help to "bridge the gap between sales and marketing by creating one centralized location that lets sellers discover, present, and share the latest, on-brand content". Showpad's sales enablement platform consists of two separate products: 1) Showpad Content which is the sales content management, presenting, and sharing tool and 2) Showpad Coaching which is sold separately as an add-on product and offers coaching and training features such as video-based sales pitch practice. Showpad's user interface has received positive feedback from users who think it's fairly easy to use.
For whom
Showpad's customers come from various industries including chemical, construction, healthcare, manufacturing, technology, and CPG. Showpad's pricing and the product are geared more towards medium and large enterprises. Smaller companies may find it too expensive for what it can offer for them.
Pricing
Separate pricing for Showpad Content and Showpad Coaching products. Pricing for Showpad Content starts at $35/user/month (Essential) and $45/user/month (Pro). No free trial / freemium product available.
What customers say
"I like the flexibility Showpad has to allow me to structure our content libraries in whatever way works best for our business."

"Showpad has some positive features but is also time-consuming and inefficient to use as an admin."

"Showpad makes it easy to share content internally. You can access all the information in the same place."
Reviews
| | | |
| --- | --- | --- |
| | G2 | Capterra |
| Overall rating | 4.6/5 | 4.5/5 |
| Ease of use | 9.0/10 | 4.6/10 |
| Customer support | 9.1/10 | 4.6/10 |
* Reviews are subject to continuous change. The industry average for "ease of use" is 8.9 and for "customer support" 9.1.
Summary
Showpad is best suited for larger corporations, between 250-5000 users, who are looking for a solid and feature-rich sales enablement platform to manage, deliver, present, and share their sales collateral. However, it comes with a fairly hefty price tag.
Read a side-by-side comparison of Showpad and Showell.

5. Seismic
Seismic described themselves as "the single source for managing, automating and distributing all of your sales content". It allows you to eliminate redundant systems and unnecessary manual processes. Seismic targets the largest enterprises in the world and according to their website it is "built from the start with the enterprise in mind". Seismic's sales enablement product has an impressive amount of features and integrations for managing and delivering content. Seismic enables sellers also to use the content on social media channels. It lacks the training aspect that some other tools also provide - usually as a separately sold add-on.
For whom
Seismic's customers include some of the largest corporations in the world. They are especially strong in finance and business services. While many of their customers operate globally, Seismic mostly sells its product to companies whose HQ are in the US. Seismic's running and implementation costs are very high, so it is safe to say that Seismic should be only considered when simpler and more affordable tools don't do the job. Although usually, they do as users are not into heavy and complex systems, but require a more user-friendly, mobile app-like user experience.
Pricing
According to Forrester's study (commissioned by Seismic), the price is $83/user/month. The same study shows that onboarding and implementation costs for a 1000 employee organization are almost $700K. Seismic is targeting only large global enterprises.
Customer comments:
"Content manager can be a bit confusing and overwhelming. Our organization barely scratches the surface on what we can do with content manager so it's features are almost too complex."

"In my experience the CSM team is kind, knowledgeable, supportive and the ultimate partners to their customers. They go above and beyond to ensure their customers are happy and successful."

"We have had an overall great experience with Seismic. We have bi-weekly calls with our customer success manager who helps us understand different features and answer any questions.
Reviews
| | | |
| --- | --- | --- |
| | G2 | Capterra |
| Overall rating | 4.7/5 | 4.6/5 |
| Ease of use | 8.9/10 | 4.4/5 |
| Customer support | 9.2/10 | 4.7/5 |
* Reviews are subject to continuous change. The industry average for "ease of use" is 8.9 and for "customer support" 9.1.
Summary
Seismic is definitely geared towards the world's largest enterprises. It has an impressive amount of features, but it can be also difficult to manage and use. Based on reviews, it requires a substantial amount of implementation, onboarding, and customer success work. That all makes it super expensive.
Sources
Information for this article has been gathered from e.g. following sources:
Vendor websites
G2 and Capterra reviews
Gartner Sales Enablement market guide 2020
Customer interviews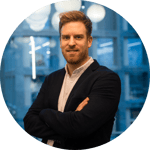 Contact one of our experts today!