Sales Enablement for Marketers
Sales enablement might have sales in the title, but it's just as much for marketing as it is for everyone else. With content at the heart of selling, sales enablement allows marketers to hone the messaging that customers really want to hear and empowers salespeople to hit their stride. A good sales enablement tool is like a man of many talents. It can add value in various ways for a whole host of roles within an organization.
Boosting Product Marketing
This is particularly true for marketers, who often are responsible for product marketing. Not only can sales enablement fast-track a range of day-to-day tasks, making them more manageable, but it also leads to insight-driven content creation.
Every marketing department faces challenges when creating content that accurately reflects the brand messaging and storytelling within sales presentations, all while catering to the buyers' needs.
The truth is, they often face blind spots when it comes to the actual selling portion, but that's where sales enablement can help to bridge the gap between B2B sales and marketing — resulting in content and pitch decks with more cohesive and compelling messaging. Ultimately, working in tandem leads to increased revenue. Still, it only clicks when the right communication tools and organization system is in place! Here's how Showell does that effortlessly.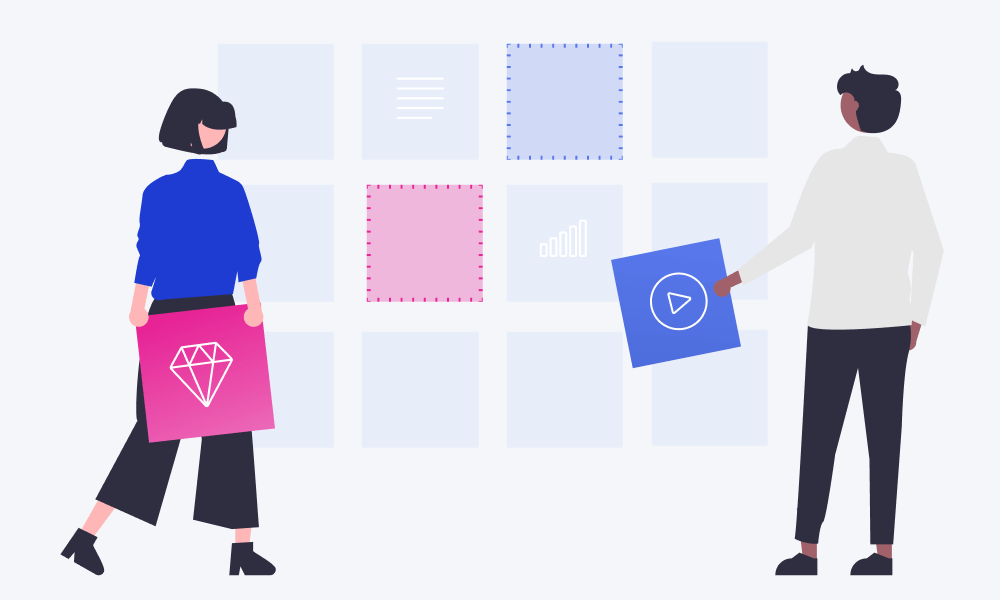 Centralized Content Management
When it comes to content marketing, there's no greater priority than content management and centralizing content. Scattered collaterals are a tried and true method for disaster and lead brands down a path of chaos with inconsistent branding and outdated messaging causing issues!
How Does Showell Help with Managing and Distributing Sales and Marketing Content?
With Showell, marketers can manage content distribution and access in a more simplified manner, which is particularly beneficial when dealing with large dealer networks across many different countries. An intelligent content platform such as Showell wastes less time on explanatory email exchanges and salespeople digging for content.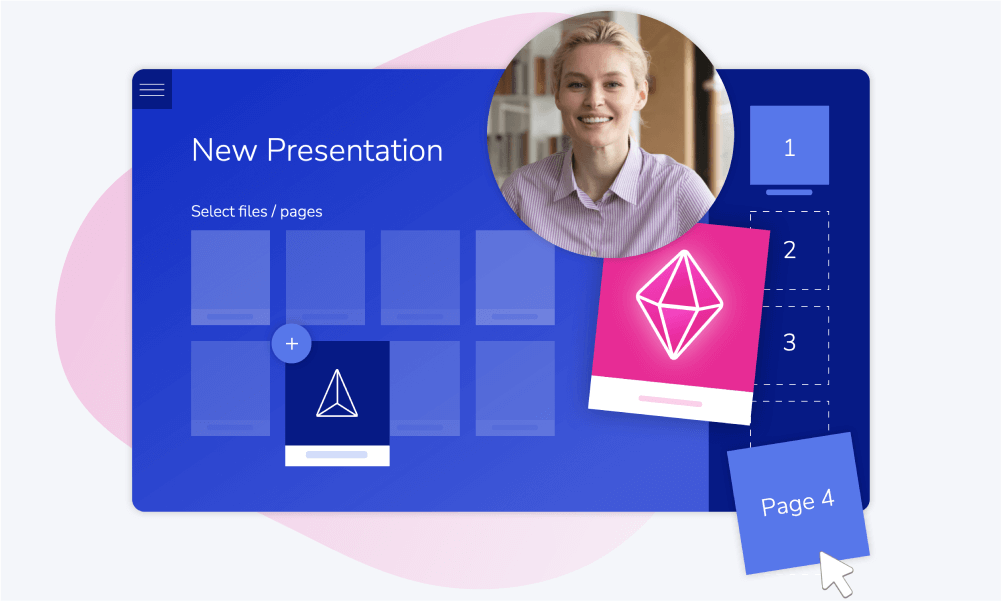 Master Warehouse and Single Source of Truth
Showell makes the most up-to-date collaterals easily accessible whenever they're with a customer and available to ensure outdated talking points don't muddy the waters.
Showell acts as an organized master warehouse for your content which provides your end-users, your sales teams, with one single source of truth.
Tool For Daily Customer-Facing Work
Marketing people who have worked with a DAM (digital asset management) system know that it is not a tool for daily customer-facing work where salespeople need to be able quickly to access, present, share and track content.
Instead of replacing your existing processes which would likely mean a complete overhaul of your content, Showell is aimed to complement your existing tech stack. With Showell's intuitive feel and navigation, you're providing your end-users with a better user experience and easily limiting content utilization where needed.
Tighter Control Over Brand and Messaging
With kind of ease and organization comes more time to execute content that converts buyers. Most importantly, by centralizing collaterals, you have tighter control over the messaging shared, as salespeople don't fall into the trap of creating their own content because yours is tricky to access. Naturally, increased content usage follows. A small change in workflow significantly impacts all sales and marketing endeavors, building a consistency that instills buyers' trust.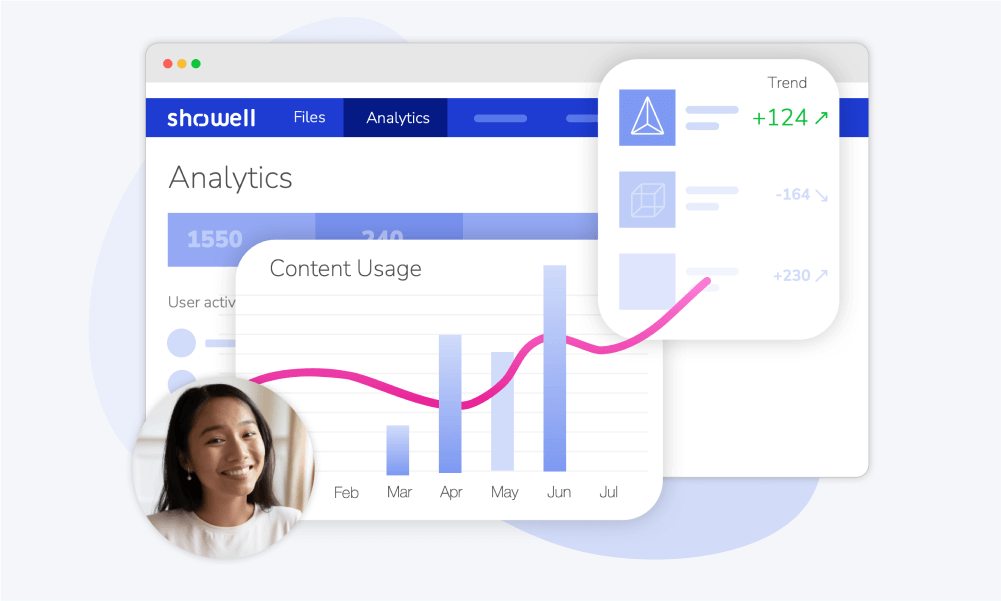 Sales Content Analytics
Perhaps the most insightful part of a sales enablement tool is sales content analytics for marketing professionals. Unearthing data on the effectiveness of content and understanding the broader market trends is immensely beneficial at every stage of the sales funnel.
"Marketing without data is like driving with your eyes closed." - Dan Zarella
By tracking sales collaterals, Showell offers insights on prospects' reactions to content, if it was relevant to salespeople, and how it might have affected the buyer's decision-making process.
Stay Ahead of Competitors With Better Data
Being ahead of competitors always has its advantages! Data can help marketers forecast trends in selling, thus knowing what content to prioritize. With the Digital Sales Room, all prospects' interactions are tracked to help form a better sense of their likes, dislikes, and needs. Insights also add value when refining existing content, perpetually improving collaterals, and optimizing them to capture the attention of different buyer personas. Marketers no longer have to create in the dark; data from Showell will continually guide a path forward.
Create Effective Sales Content
This makes content effectiveness a more concrete science. Marketers can then test new approaches to sales materials and get hard evidence of their returns. Methodical approaches to content marketing inevitably help salespeople perform at their best whilst empowering them with the content they actually need. This is crucial when fostering an environment for sales readiness. When marketers can help create more concise, digestible, and pithy content, onboarding new salespeople can be whittled down from a few weeks to just days because newcomers now have all the assets they need at their fingertips!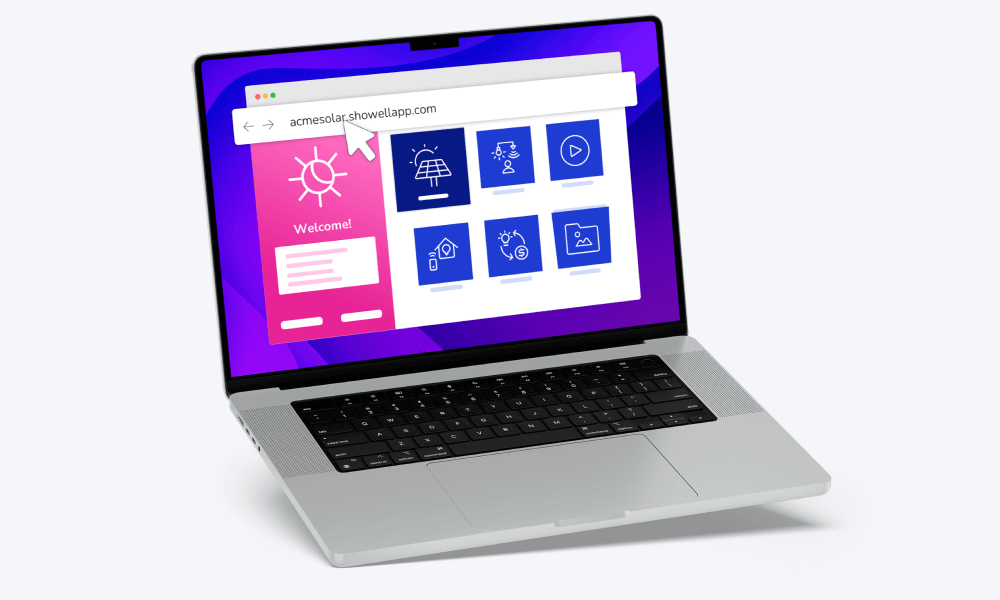 Get Started Showell
Showell is an award-winning tool made to centralize all sales collateral for ease of onboarding, present with ease and assurance that you will have nothing but updated content, data to track engagement and activity to understand your prospects better, and so much more. To find out more, you can request a demo or try it for free.