The burden of inefficiency can whittle away at your sales funnel and leave you putting out one fire after another. It's so rampant and disruptive that we've identified 10 daily inefficiencies that occur when a company isn't using a sales enablement tool, ranging from little brand control, scattered content, unnecessary admin tasks to a lack of customer insight and short-sighted business overviews.
What you gain when you use sales enablement
But now, let's focus on the positives. A great sales enablement tool is like your better half, in the sense that it makes your strengths shine and counterbalances any departments you might be lacking in. It makes sales easier because there's no good reason to be working harder. It's a platform that allows full-proof organization, with only the latest presentations available — no more files lingering around from when the company was founded.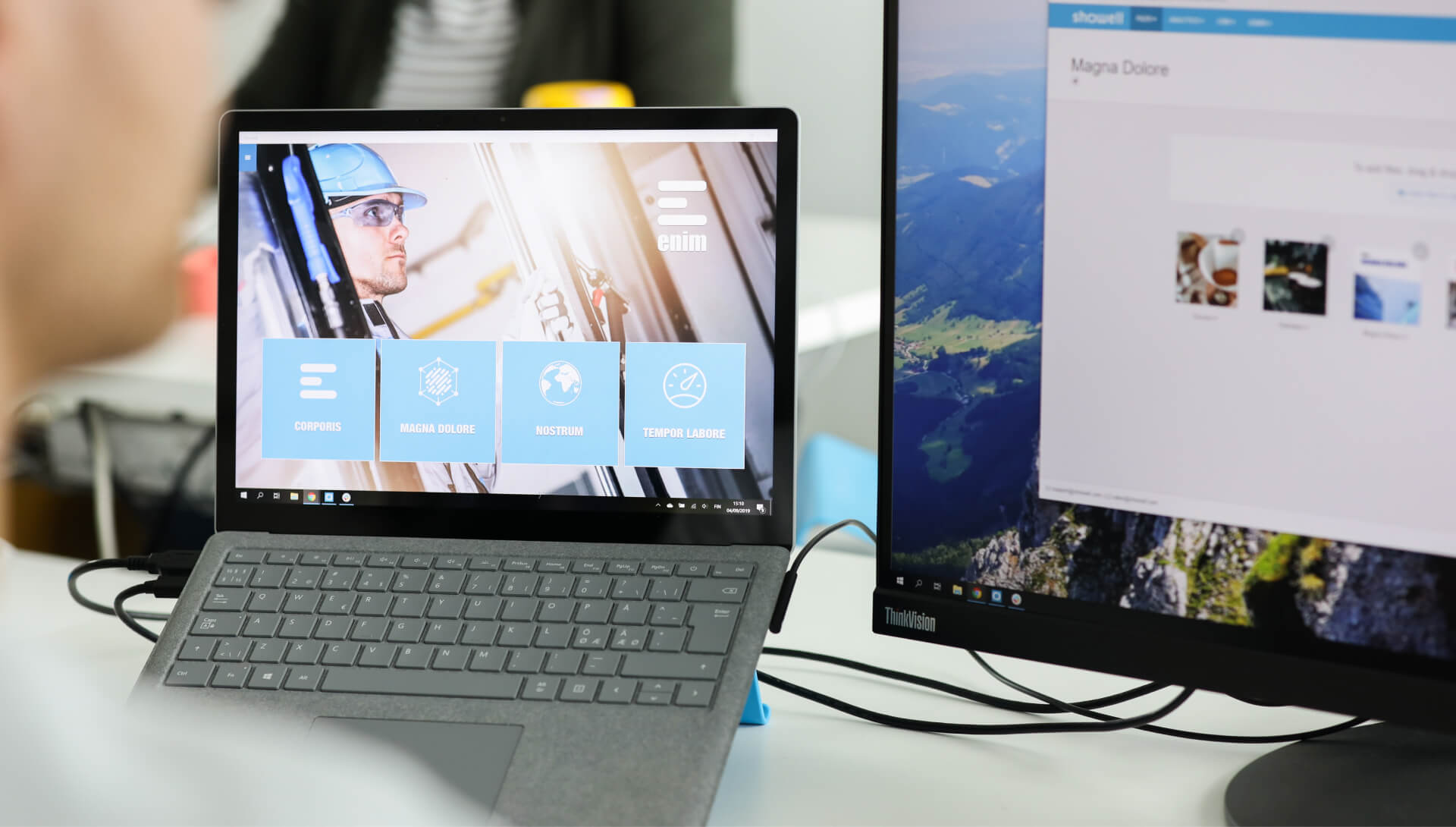 The latest information, tools and presentations are at the forefront, as they should be. A pure and straightforward content hub like Showell is a savior for sales reps because it makes their life easier. When you make content easily obtainable, salespeople feel more confident and prepared, allowing them to stick to the script and nail all the most critical points.
Not only does sharing content, anytime and anywhere, become more effortless, now you can keep tabs on how your content was received, used and viewed. Allow your sales representative to create custom presentations using existing marketing content, which helps to keep their pitches personal and agile without losing your brand's messaging.
Within 2 minutes, they can click to add existing files and pull from a database of marketing tools. With Showell, you never have to worry about formatting ever again because we're all-inclusive! Upload existing PDFs, keynotes and PPTs into the presentation tool, and it will instantly convert. Presentation slides, videos and 3D renderings work flawlessly without buffering, whether you're presenting remotely or in person, with or without an internet connection.
You might not think it, but content hubs make onboarding your representatives far easier.
Learn more about it from our blog Mastering Sales Onboarding: The Key to Success in B2B Sales →
Why? Because people always judge a book by its cover. When the content is presented plain and simple, dealers can execute sales pitches efficiently. There's no learning curve when adopting Showell either. If you know how to use a computer, you'll know how to work our sales enablement platform. Your sales network simply logs in or uses the app, available on tablet, phone and desktop. The icing on the cake? Customers have no barrier to entry at all. They click and have access to an instant digital showroom!
Our sales enablement platform puts the control of optics back in your hands. It's a simple formula; if your sales network looks good, so do you. They are an extension of your brand, so while it's their duty to close deals, you have the responsibility to kit them out with the proper apparatus. As an extension of that, Showell provides you with a fully branded sales program, hammering home brand consistency for all stakeholders.
It also offers personalized support to ensure your long term success with our platform, including any training that might be needed, multi-language support and more.
It's the whole package. All these features work in unison. Enabling you with compelling information to streamline your workflow and improve the art of the sale. It's a no-brainer if you're a business that wants to scale.
If you're working without a sales enablement tool, it's like chopping down a tree with an axe when you have a chainsaw available. In the technology age, digital transformation is the logical next step. But don't worry, it's not going to shift how you work. It'll simply trim out all the redundancies that are holding you back.
Your business can be up and running with Showell in 2-4 weeks, and your dealer networks could be using these tools within minutes of signing up. With its super intuitive workflow, they'll see the benefits immediately. Showell targets and destroys the pain points of unifying sales, marketing and content.
Are you considering between sales enablement platforms?

Read more about how Showell is an alternative to Showpad, Seismic, Highspot, or Mediafly.
Why not start today?
Loved and used daily by companies like Sandvik, Ponsse, and Beamex, our platform permits large and dislocated sales teams to access content, even if they're offline and present it with ease. Offering prospects a seamless and professional user experience during sales meetings. Showell also allows marketing and sales professionals to track content consumption and make data-based decisions about content strategy, training needs and prospect interest. Ready to cut out daily inefficiencies when selling? Request a demo and try Showell today.